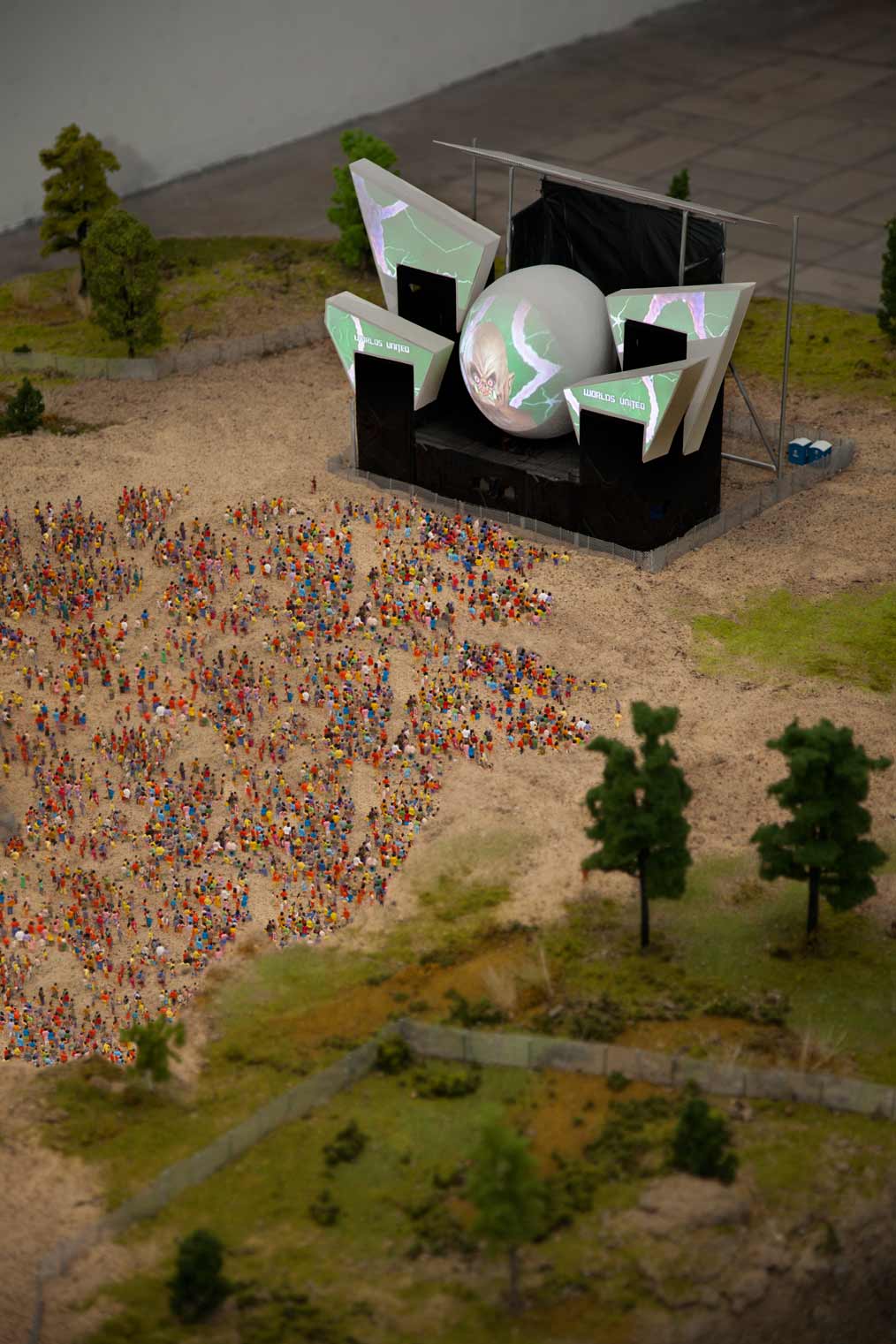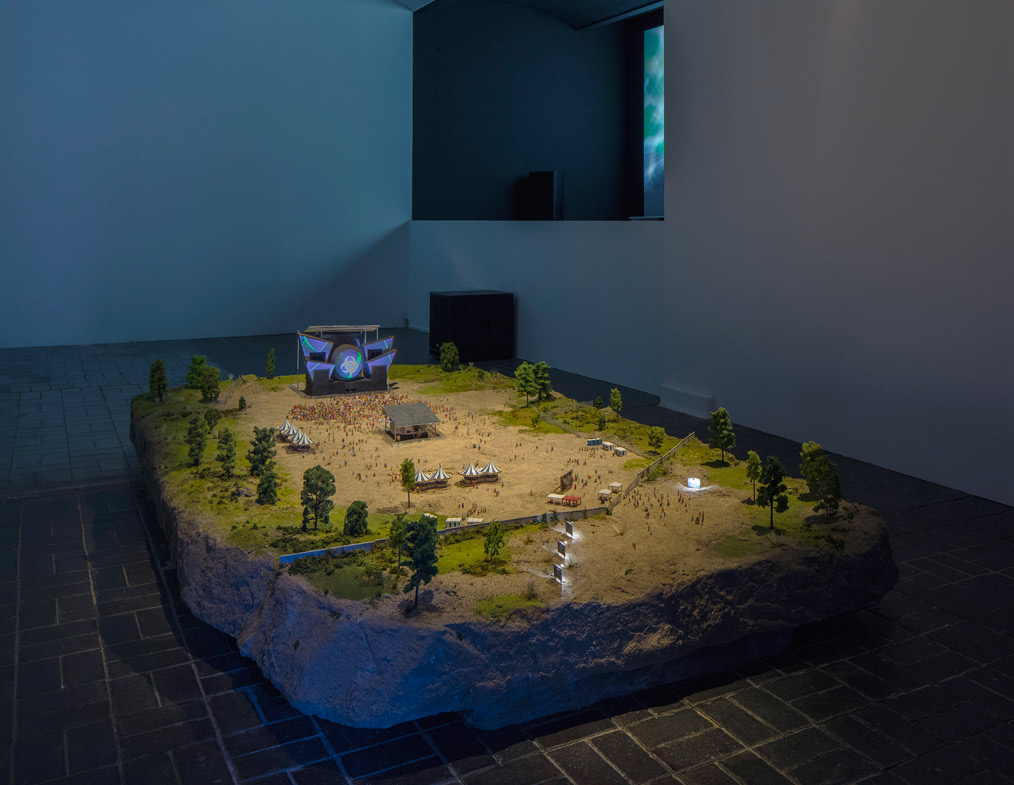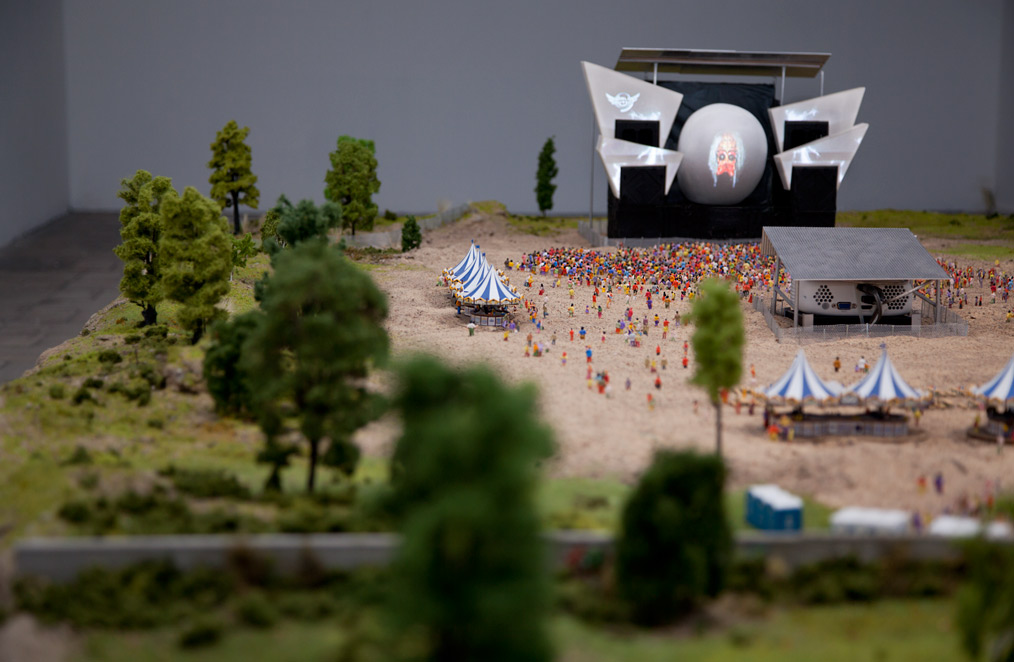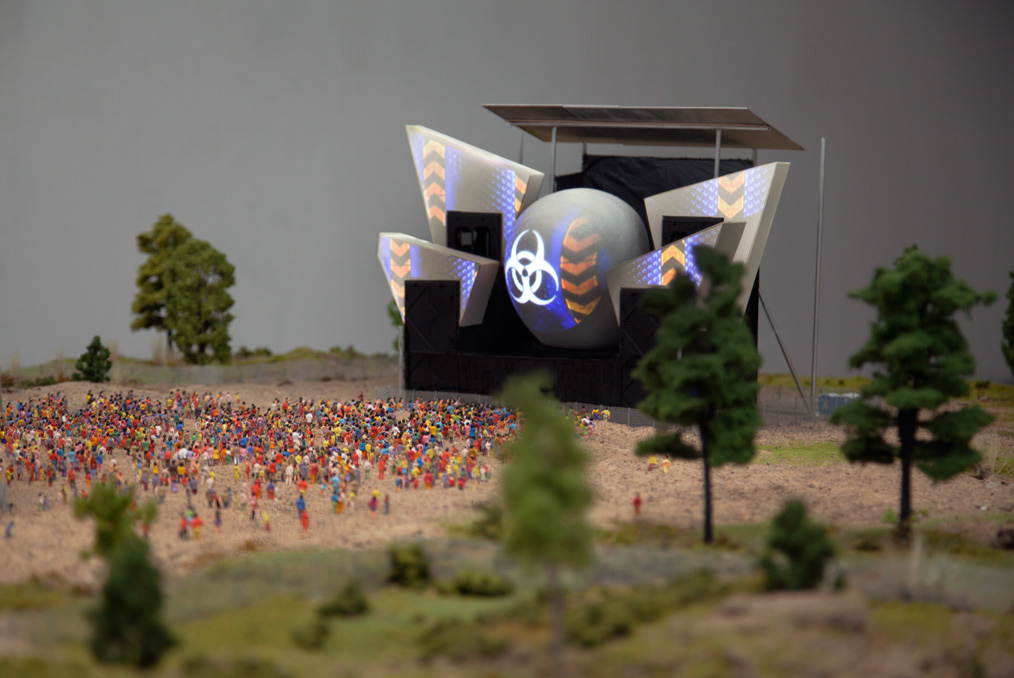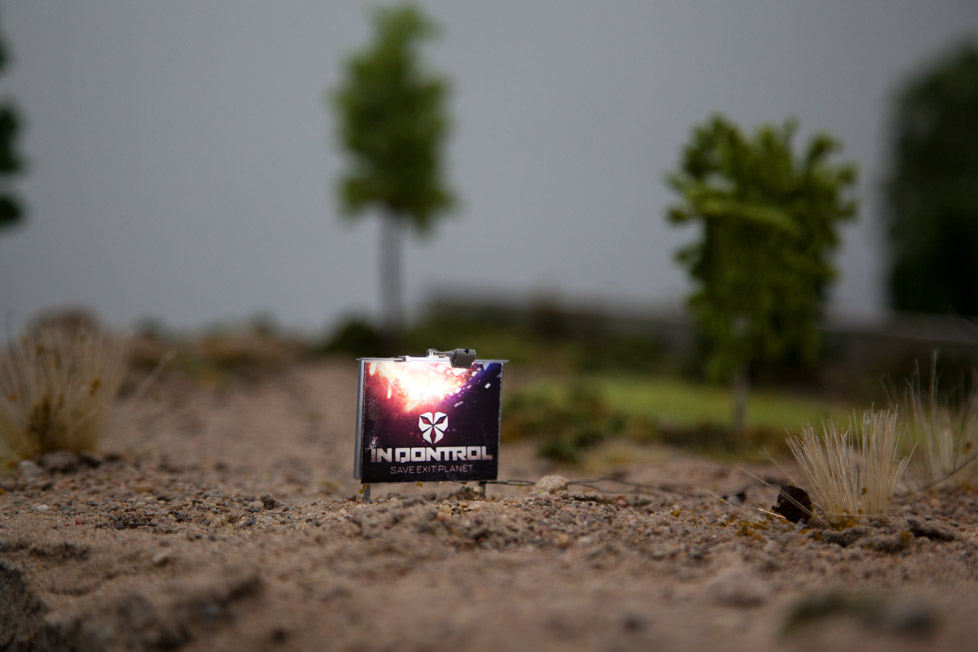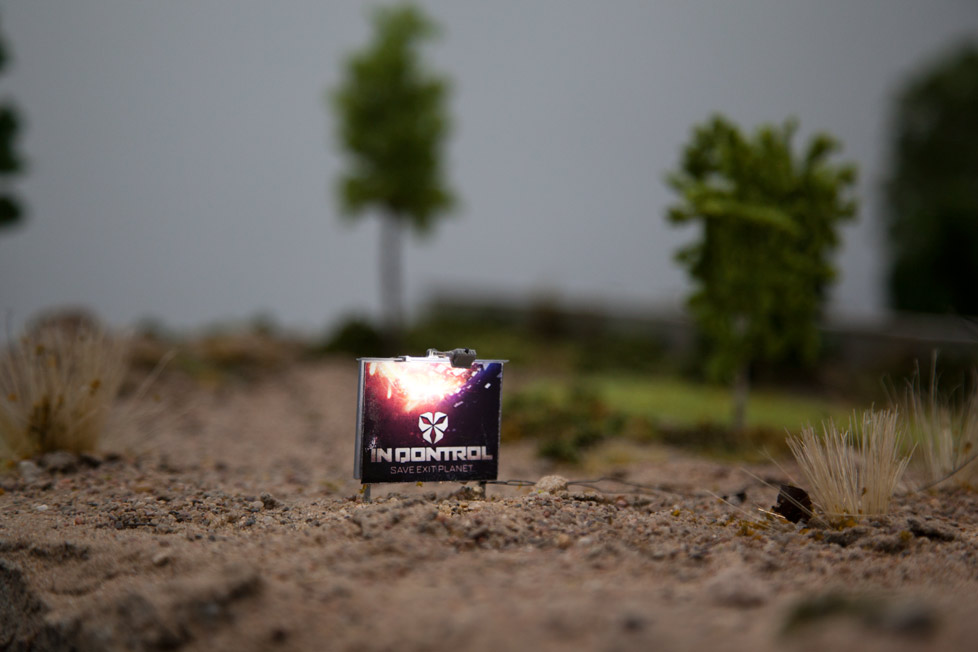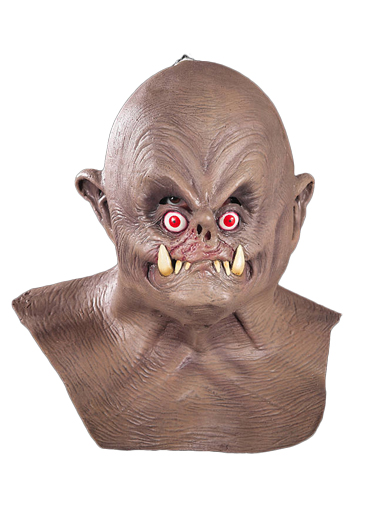 Title: OBLIVION
Artist: Anne de Vries
Year: 2016 and 2018
Dimensions: 380 x 200 x 60 cm
Materials: sand, stones, wood, plastic, aluminum, paint, PVA, styrofoam, miniature advertisement campaign, miniature graffiti, miniature truss system, miniature LED projector, miniature Hi-Fi system.
About: Hardstyle event diorama in a scale of 1:87, presenting several texts produced for this installation.
Exhibition view from the 9th Berlin Biennale at the KW in Berlin, Fries Museum in Groningen, KUMU Museum Tallinn.
Read more about this project HERE in Flash Art Magazine