Tag Archives:
9th Berlin Biennale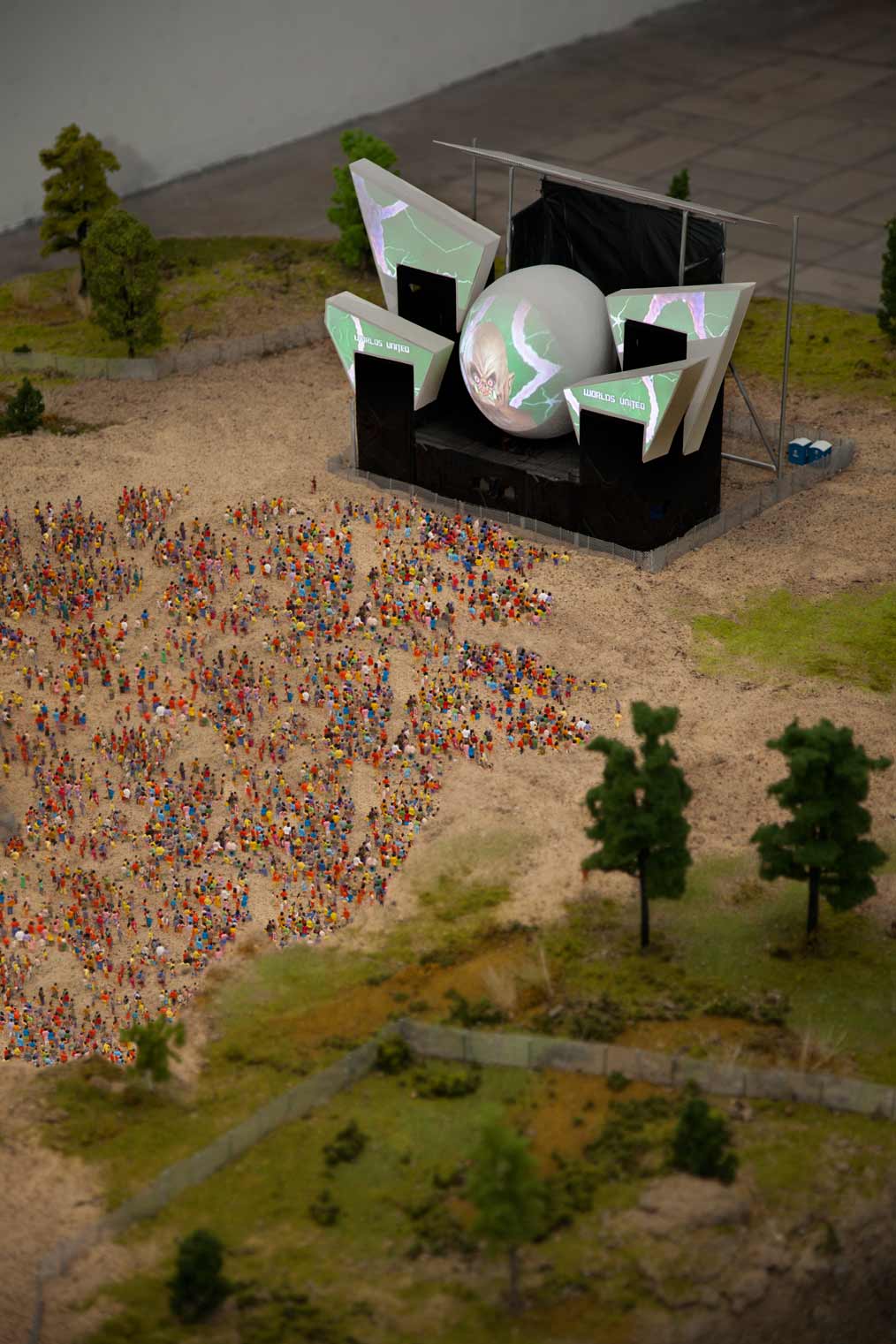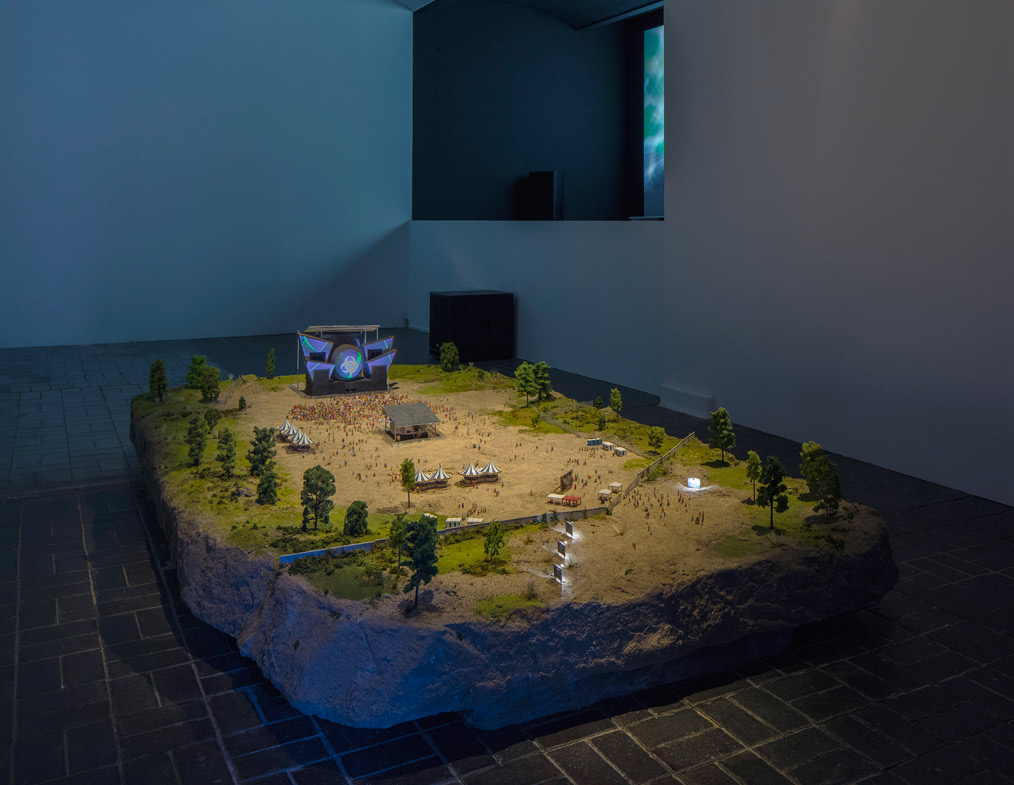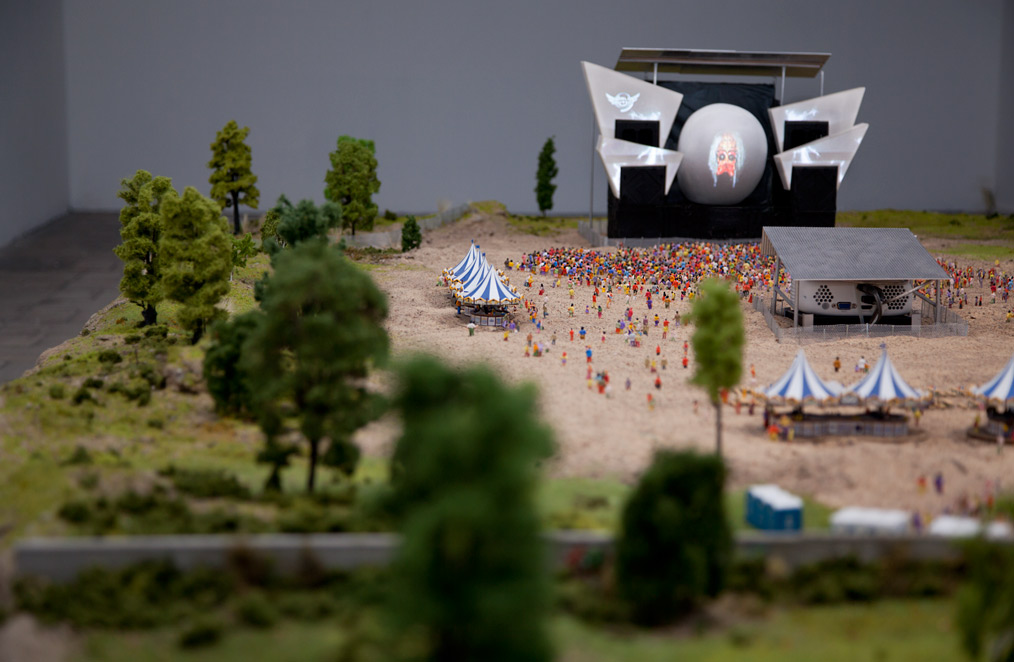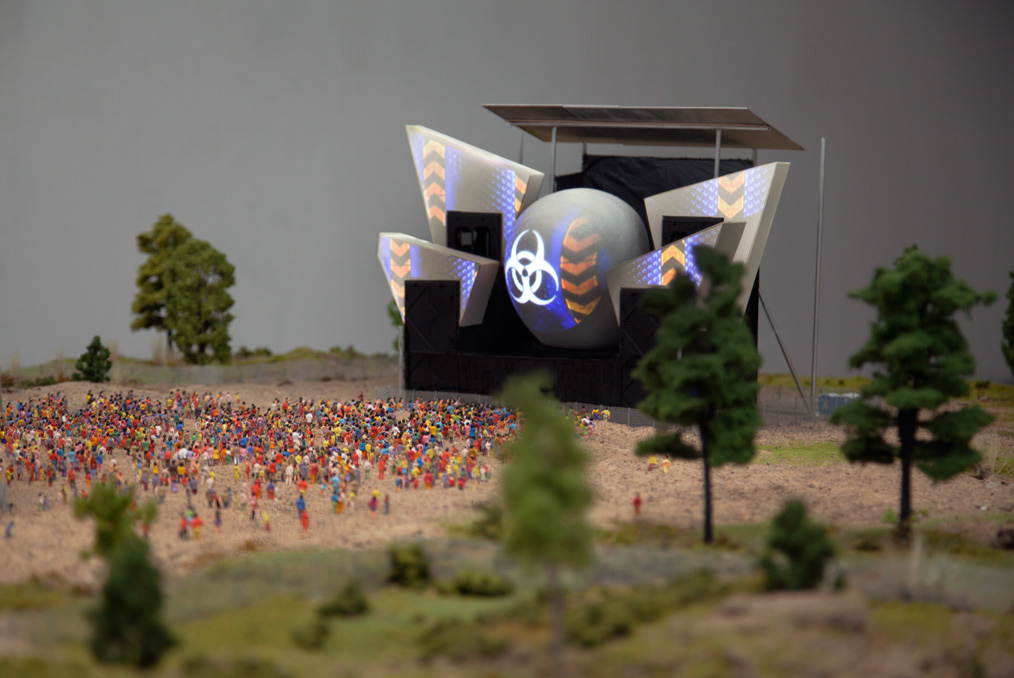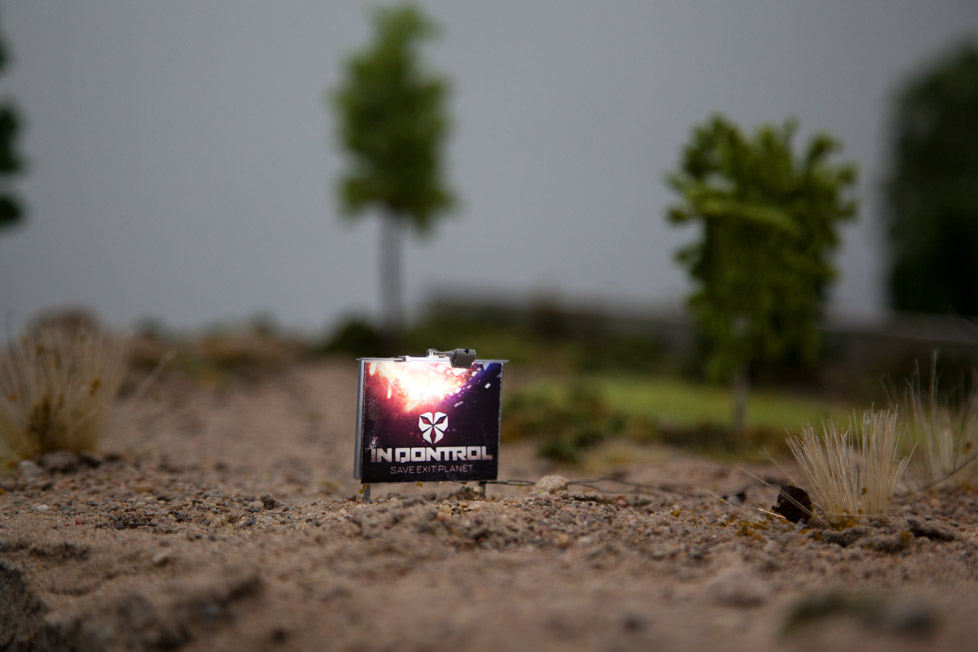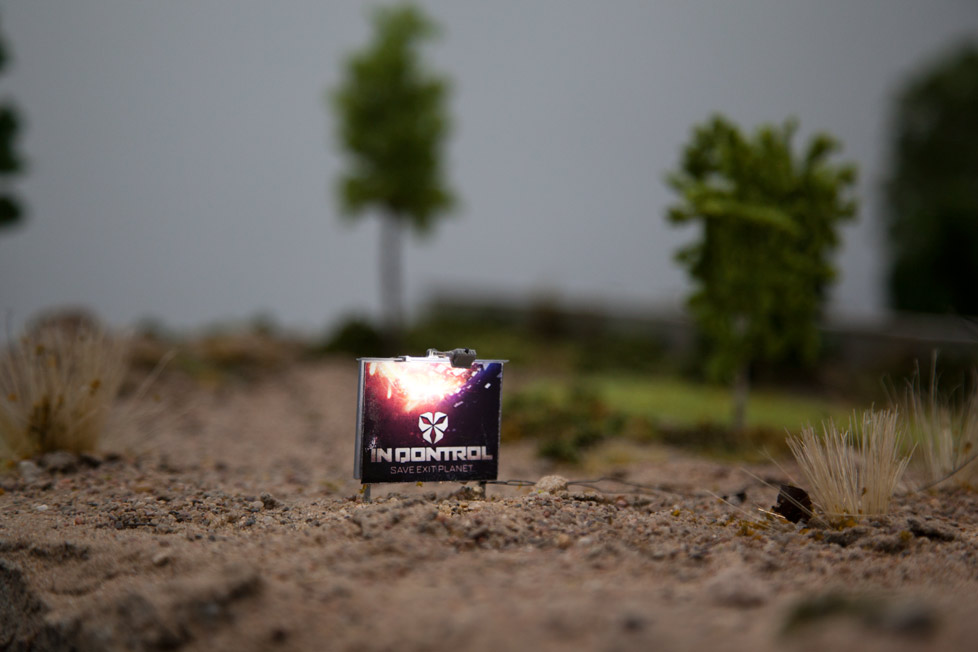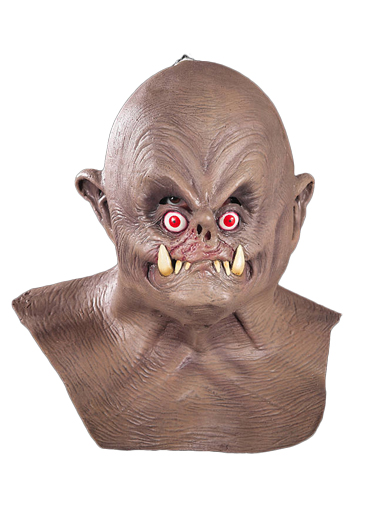 OBLIVION
Artist: Anne de Vries
Year: 2016 and 2018
Materials: Hardstyle event diorama in a scale of 1:87, presenting several texts produced for this installation.
Materials: sand, stones, wood, plastic, aluminum, paint, PVA, styrofoam, miniature advertisement campaign,
miniature graffiti, miniature truss system, miniature LED projector, miniature Hi-Fi system.
Exhibition view from the 9th Berlin Biennale at the KW in Berlin, and Fries Museum in Groningen.