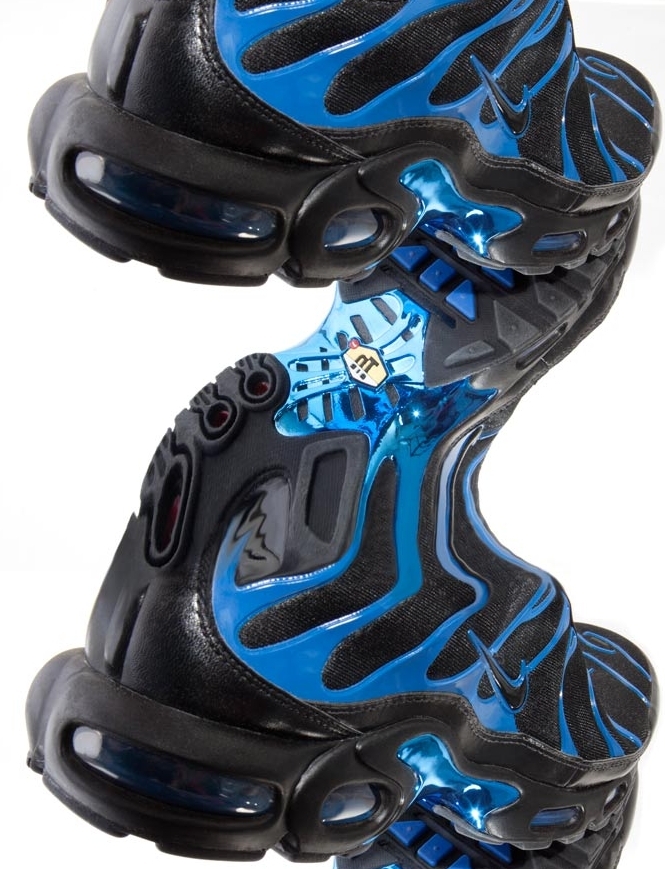 Steps of Recursion – Tuned
Year: 2012
Size: 220 x 150 x 65 cm
Material: Stainless steal construction with photo prints on plastic.
In this sculpture, a digital print is connected to a steer rail somewhat inspired by those found in airports and subway stations. Functional, stainless-steel street furniture supports a safe and smooth transit. In the digital print we see the reflection of one sneaker becoming the next but same sneaker, bent into shape of small steps which smoothly wiggle from A to B.