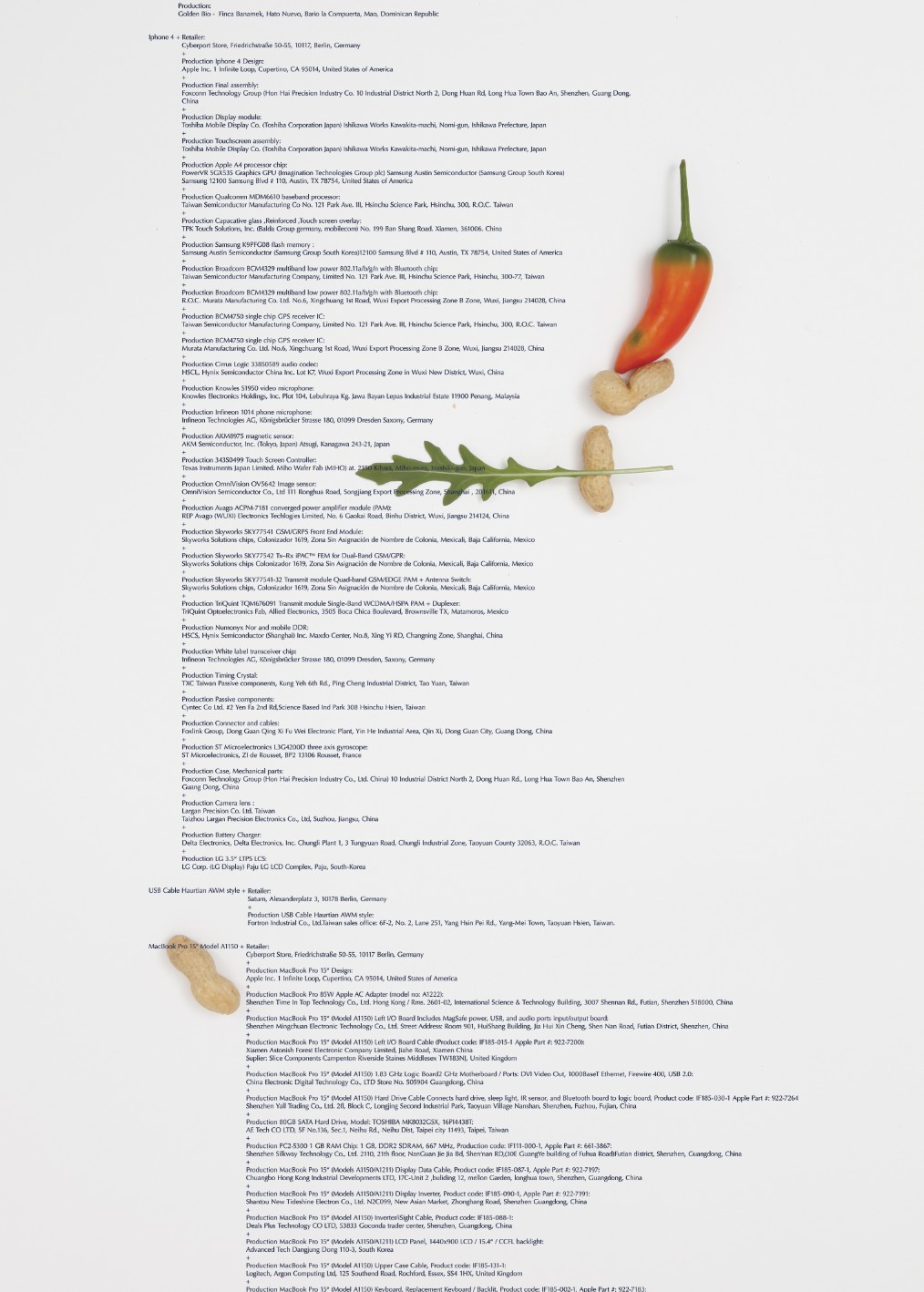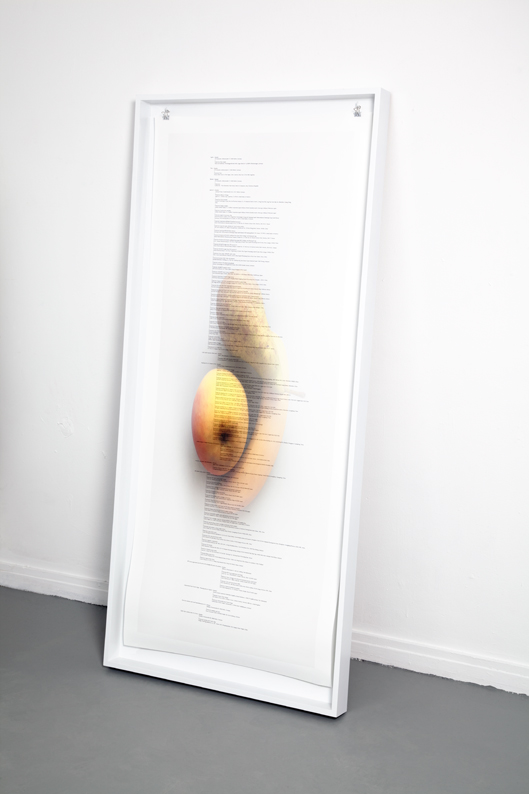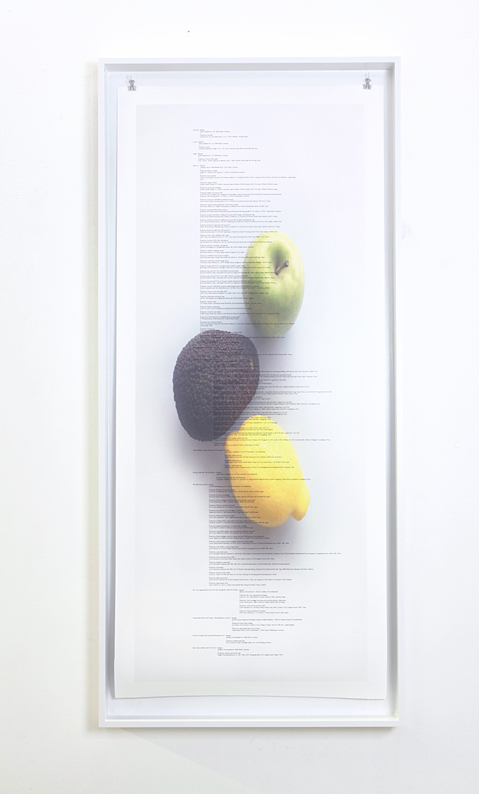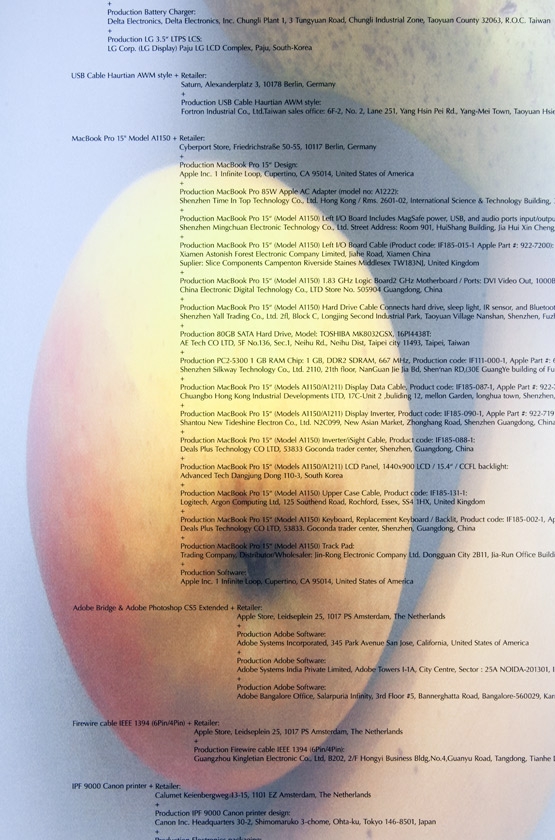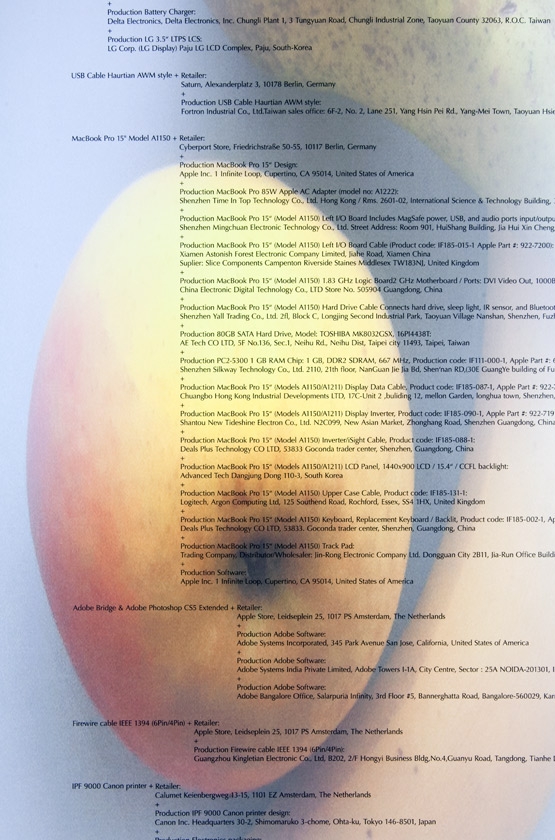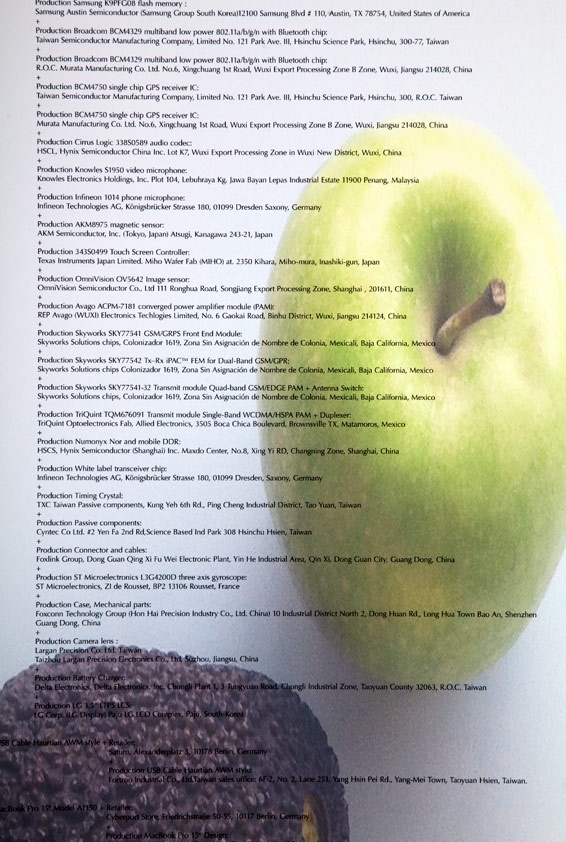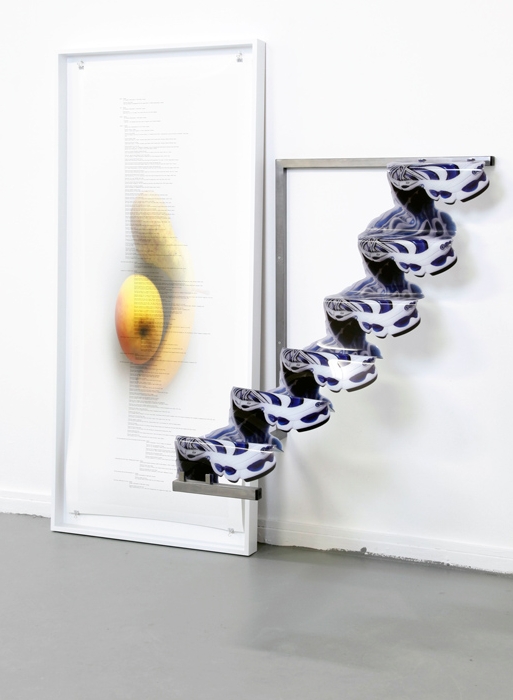 Image Transfers – Apple, Pear and Banana 
Image Transfers – Apple, Avocado and Lemon
Artist: Anne de Vries
Year: 2012
Size: 160 x 70 cm
Material: Print on photo paper
These two digital prints present their own production tear down, starting as a still-life of supermarket fruit captured by a digital camera, the image travels through the lens, chip, wire, computer components, software, etc. all the way to the printer, until its materialisation as ink on paper that is hung with hooks and clips to the wall. The deceptive simplicity of this arrangement is overcoded by an informational panorama that renders visible the circumstances and locations of the chain of production in relation to which the fruit are the end-product eventuations. The inscriptions include the name and address of the retailer and the first responsible production companies involved and are superimposed in small type over the still-life image. Lining up the dynamic roots of this art piece production in today's global economy. 
Exhibition views from, Winterthur Museum in Winterthur, Frans Hals Museum in Haarlem, Foam Museum in Amsterdam, Sandy Brown in Berlin and Nest Museum in Den Haag.