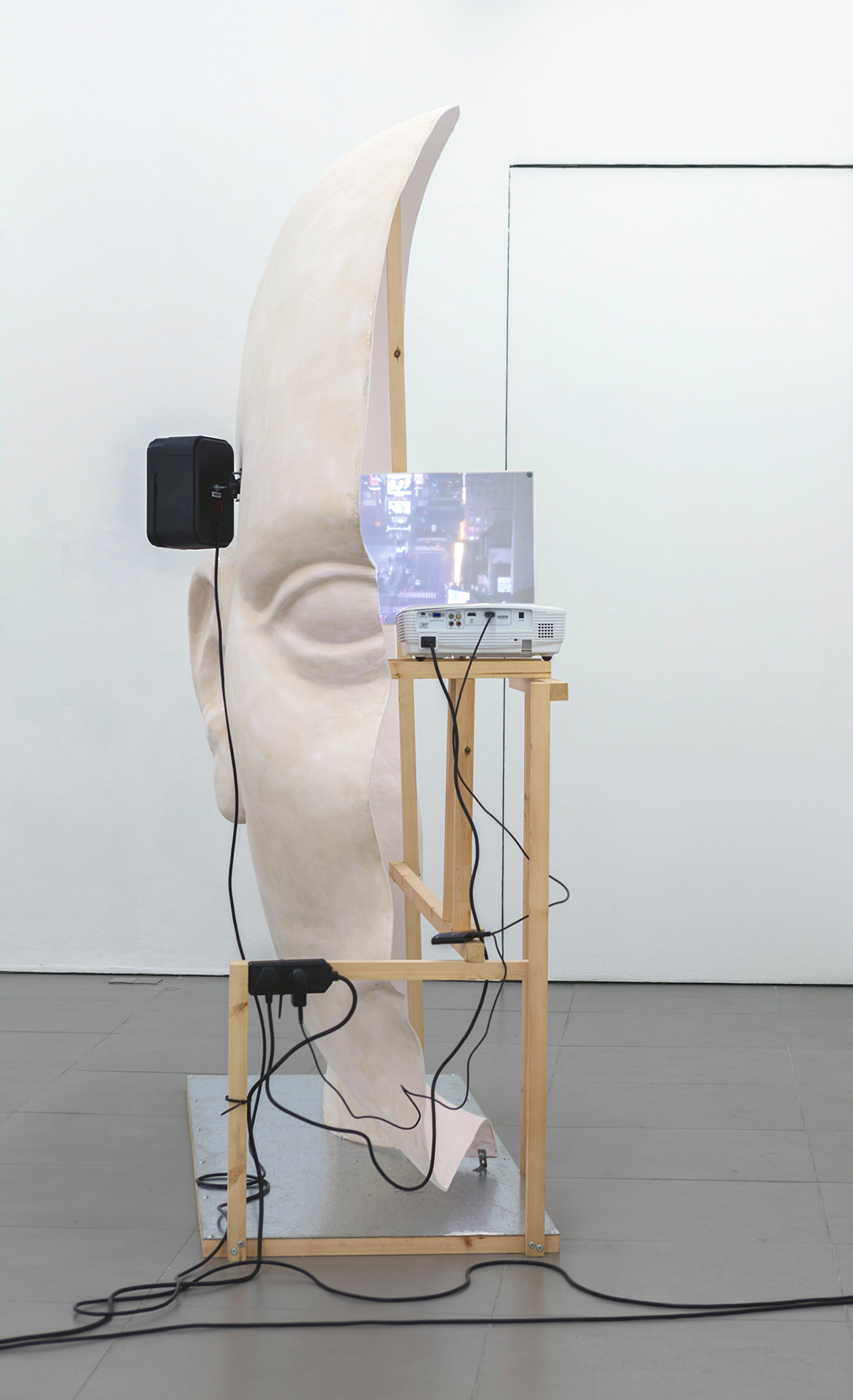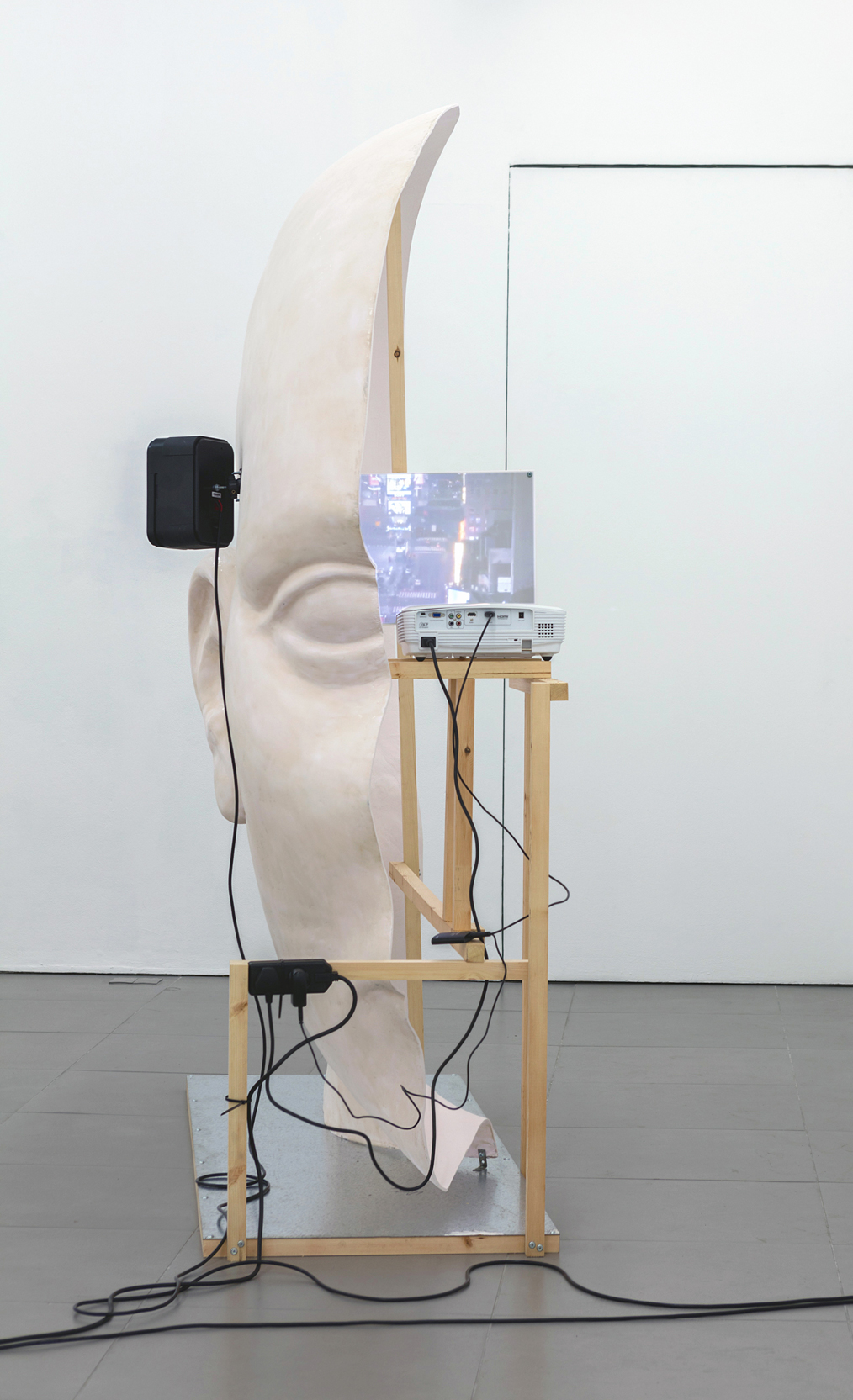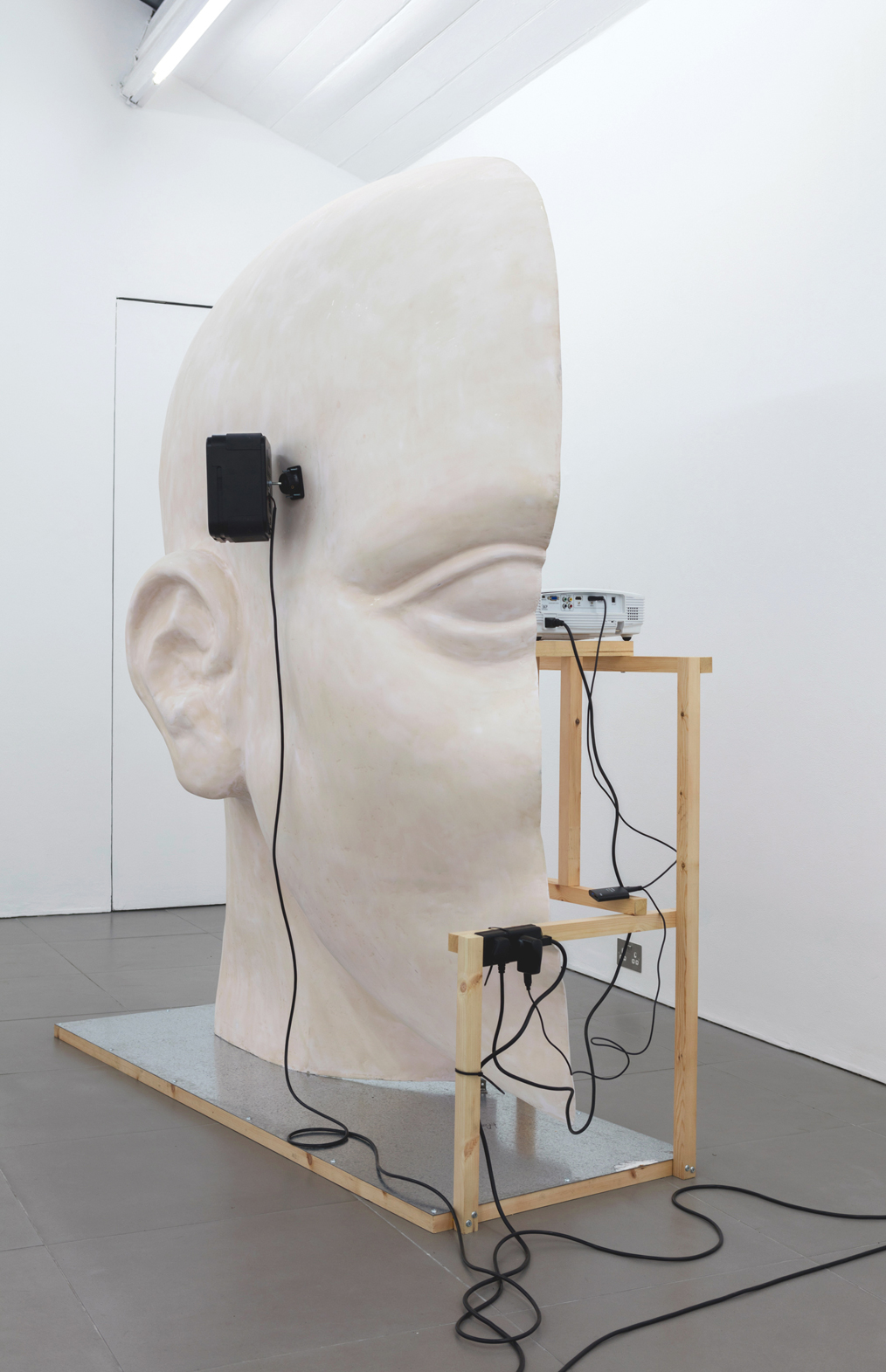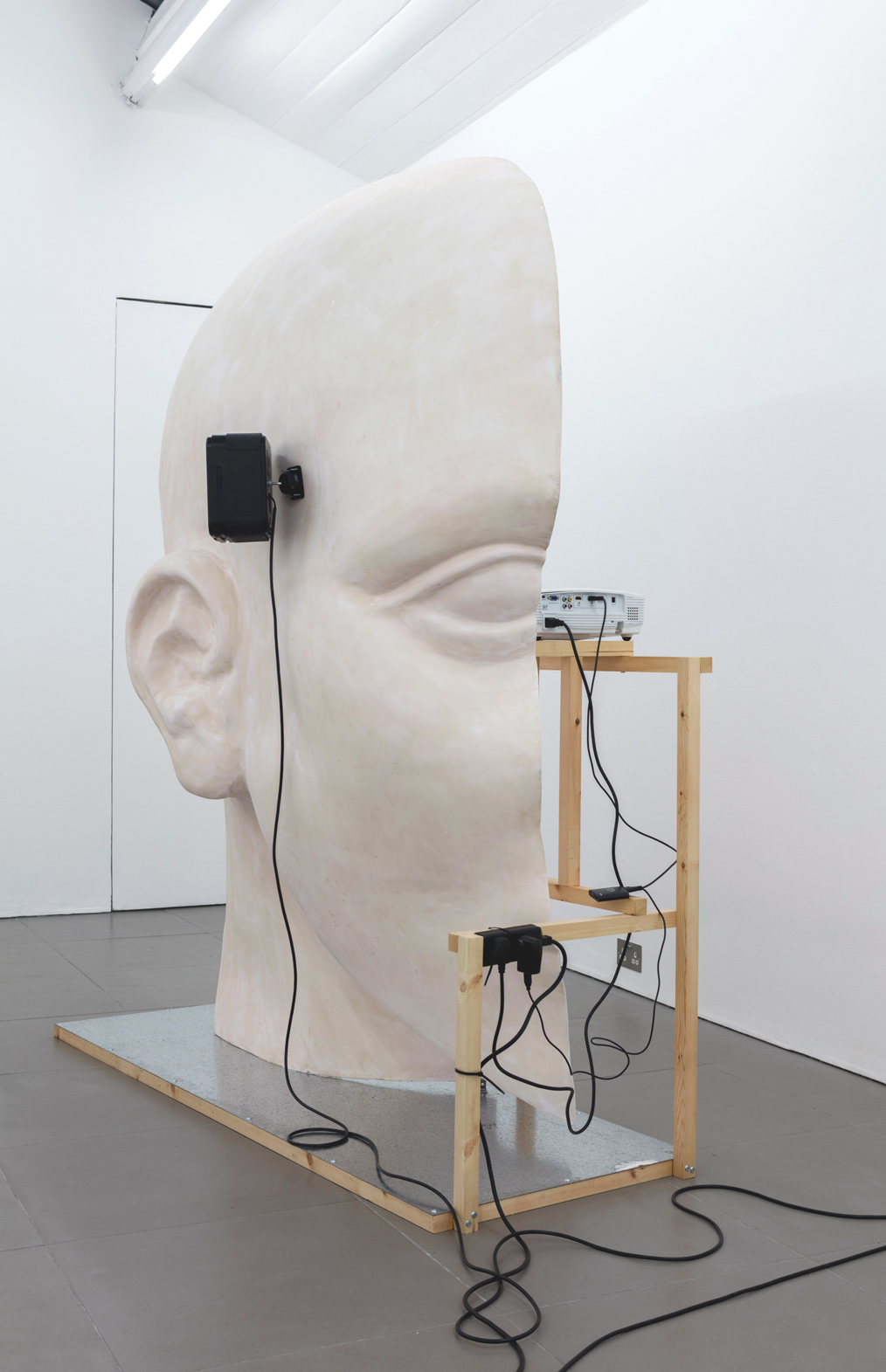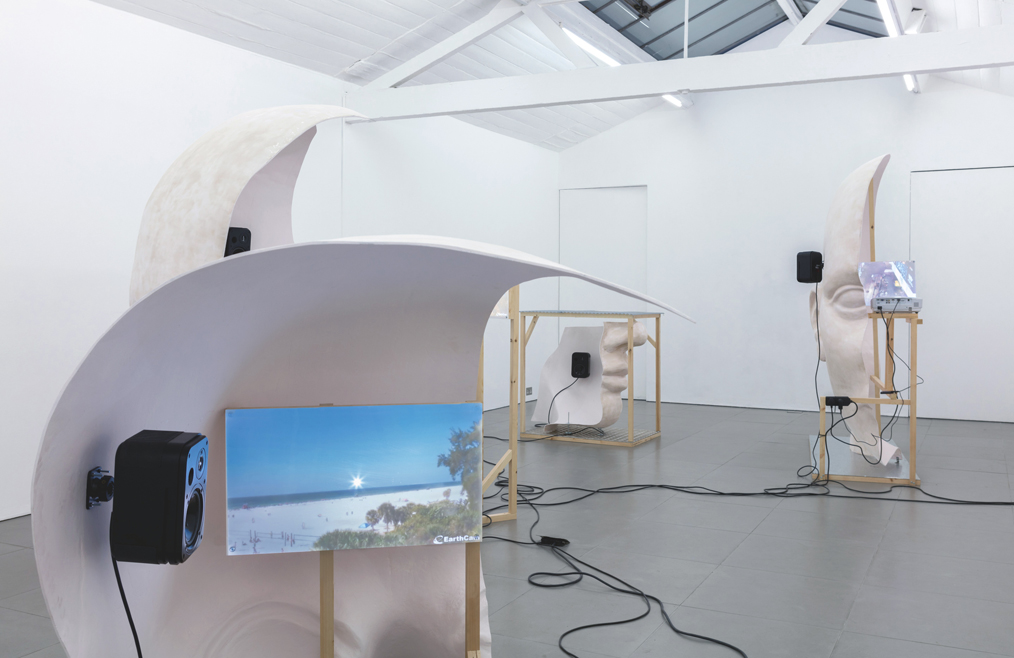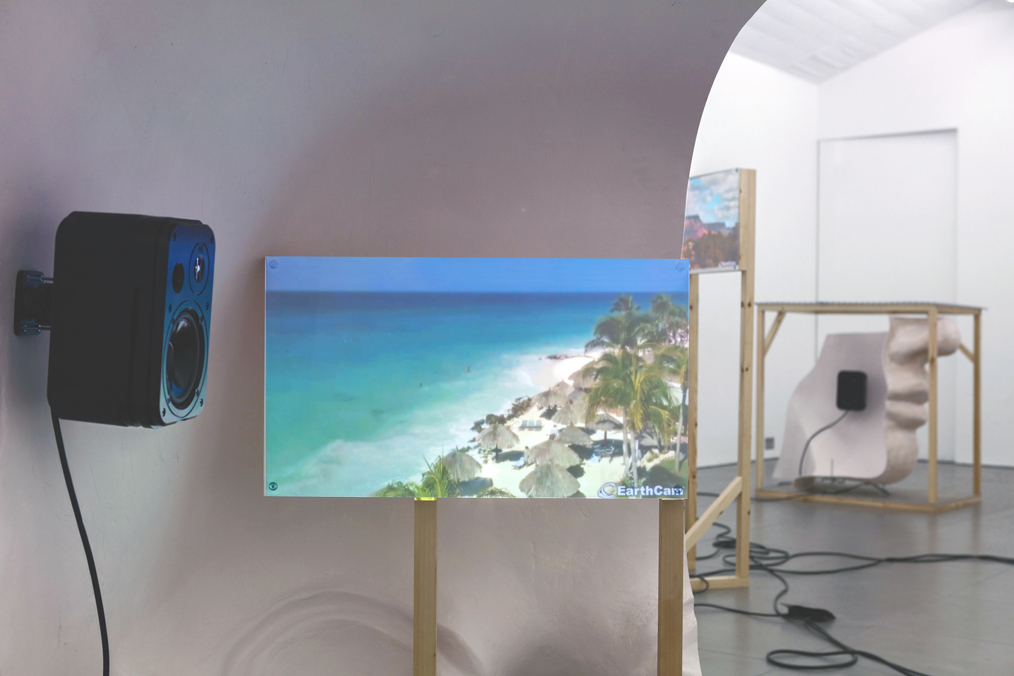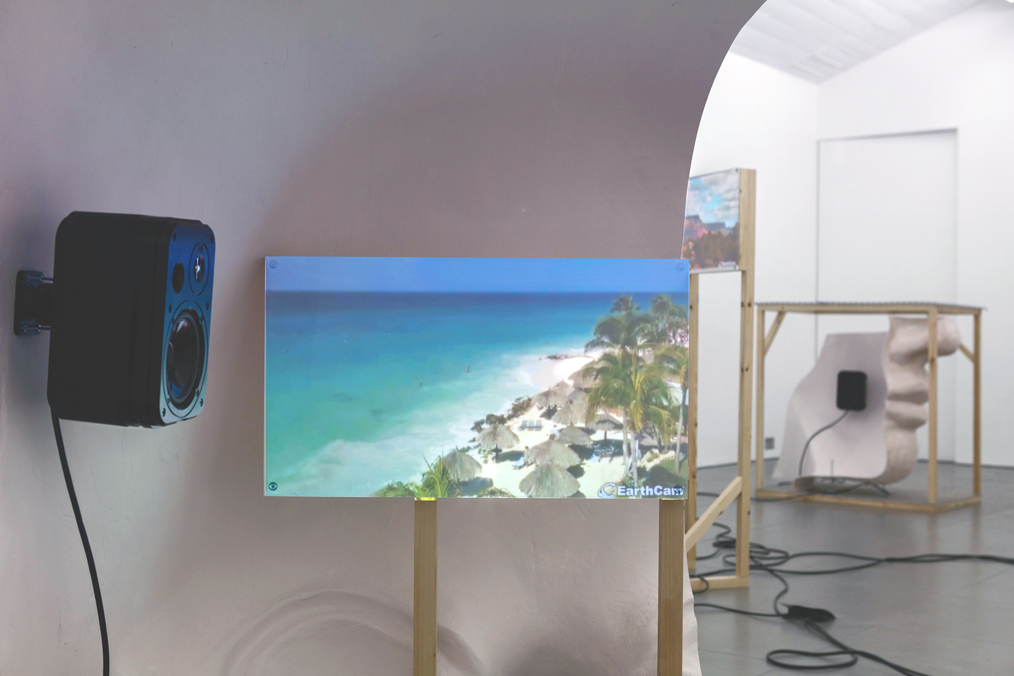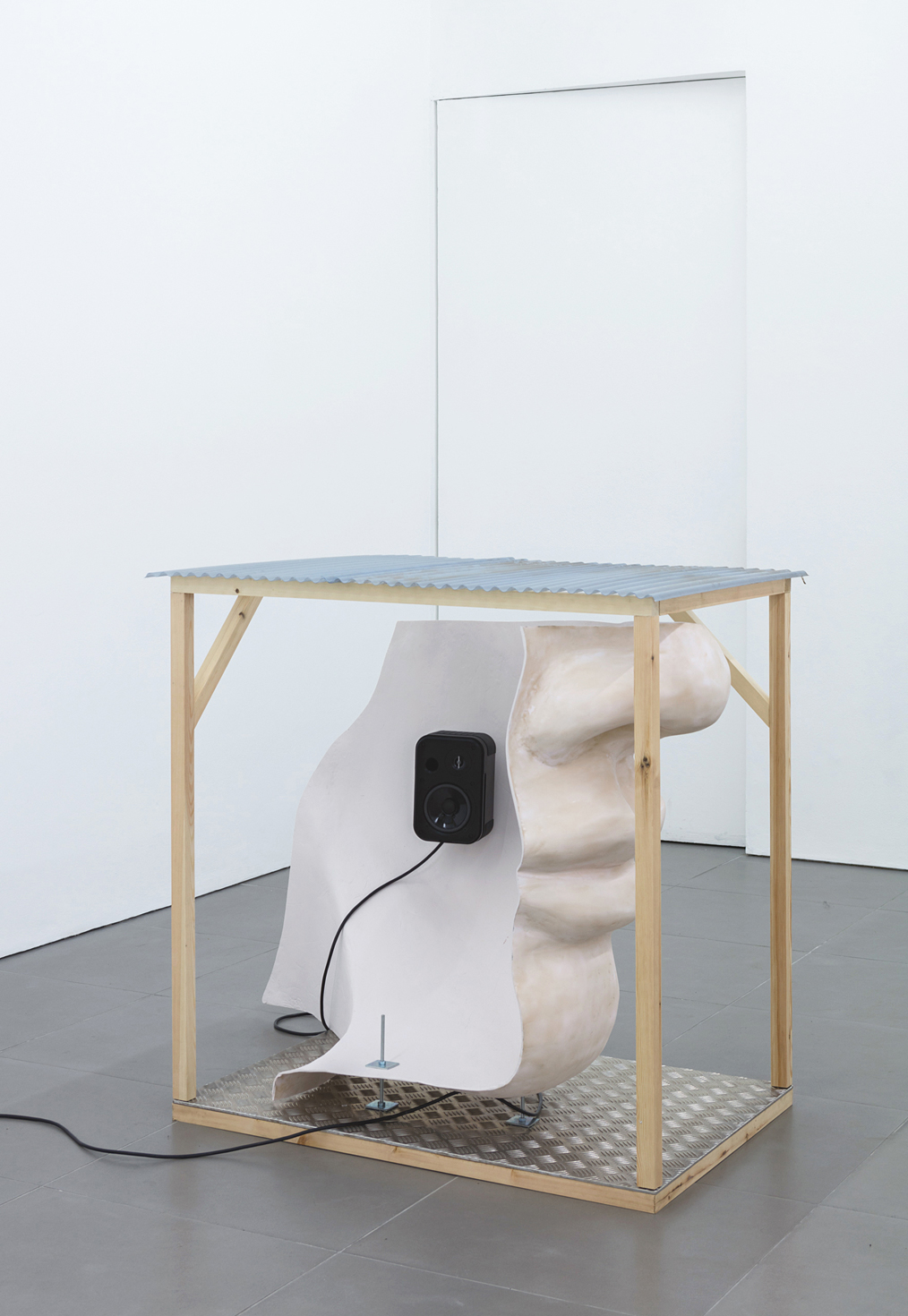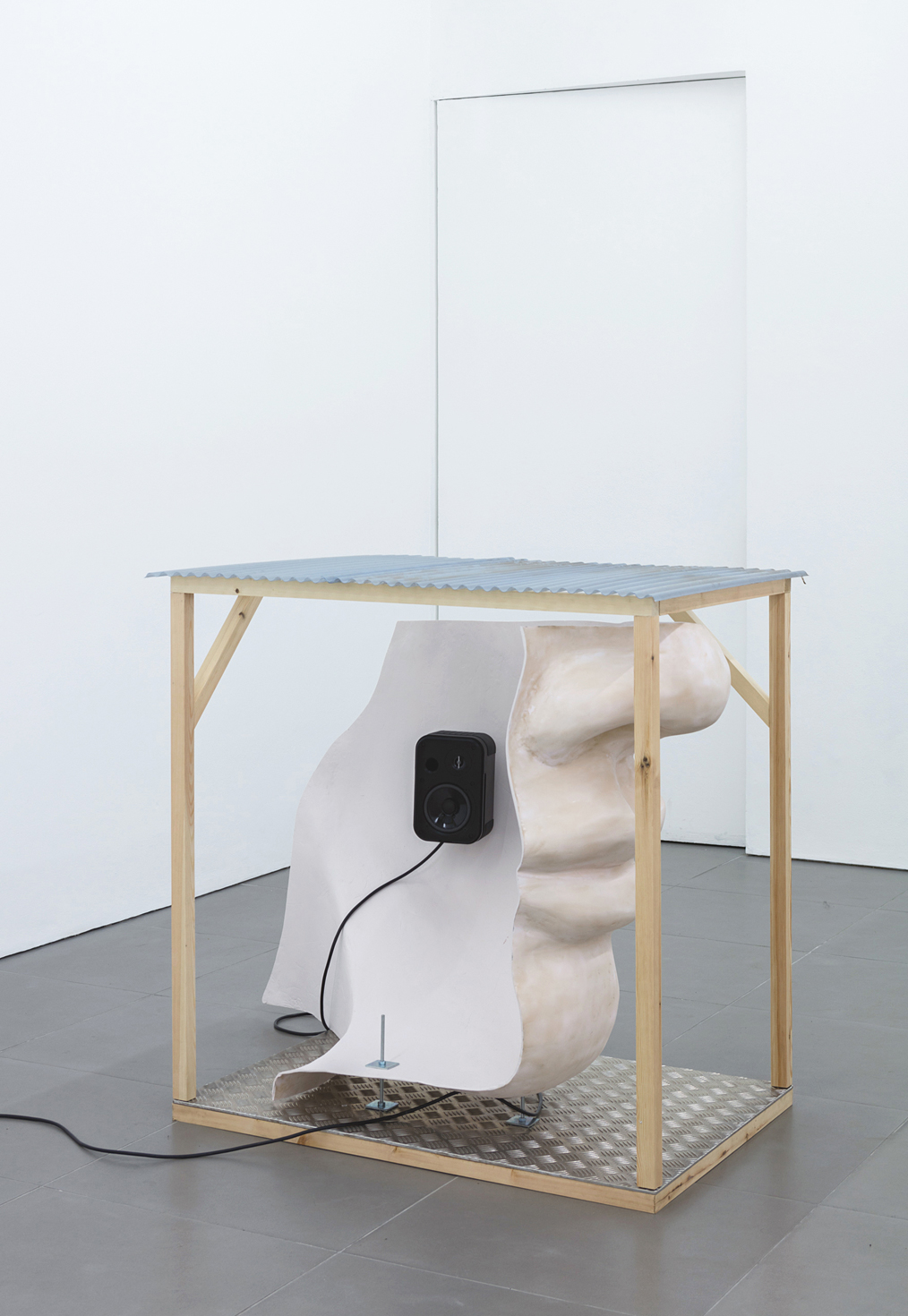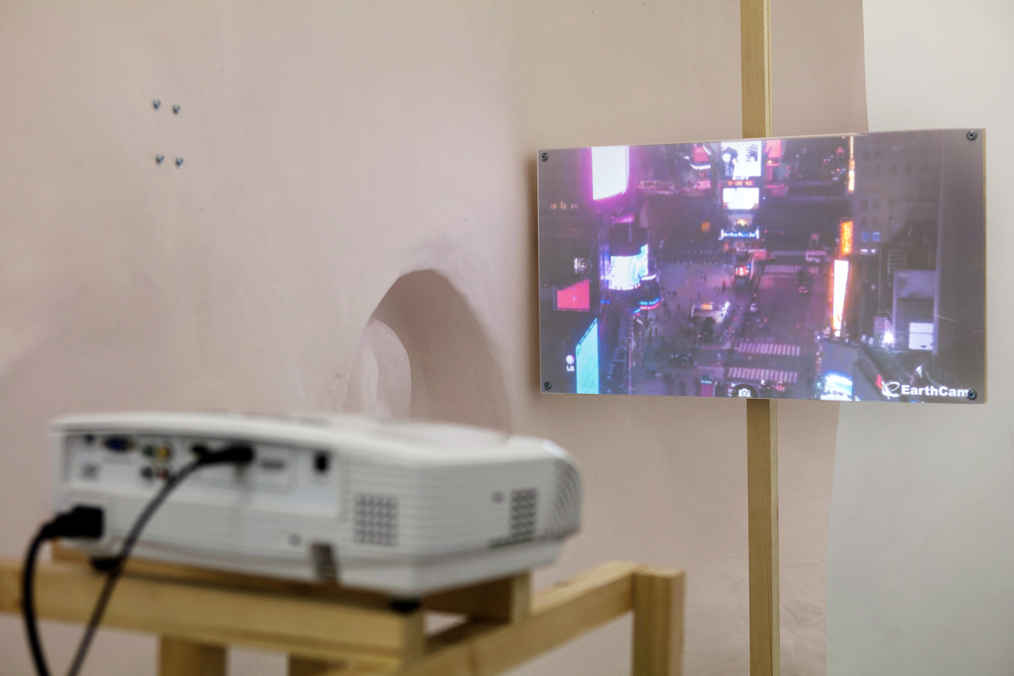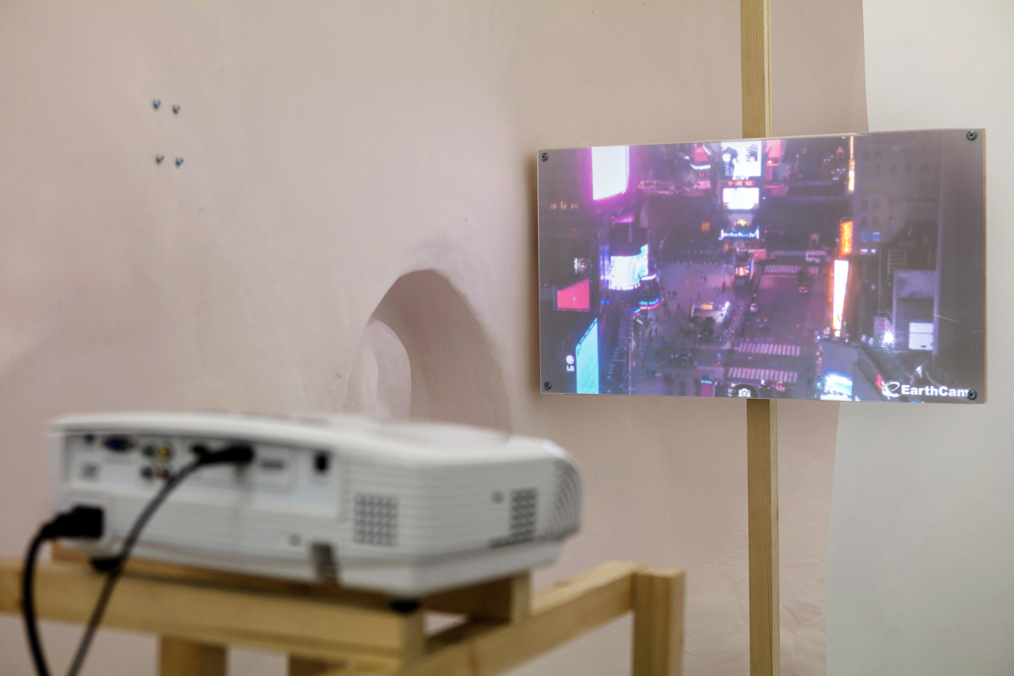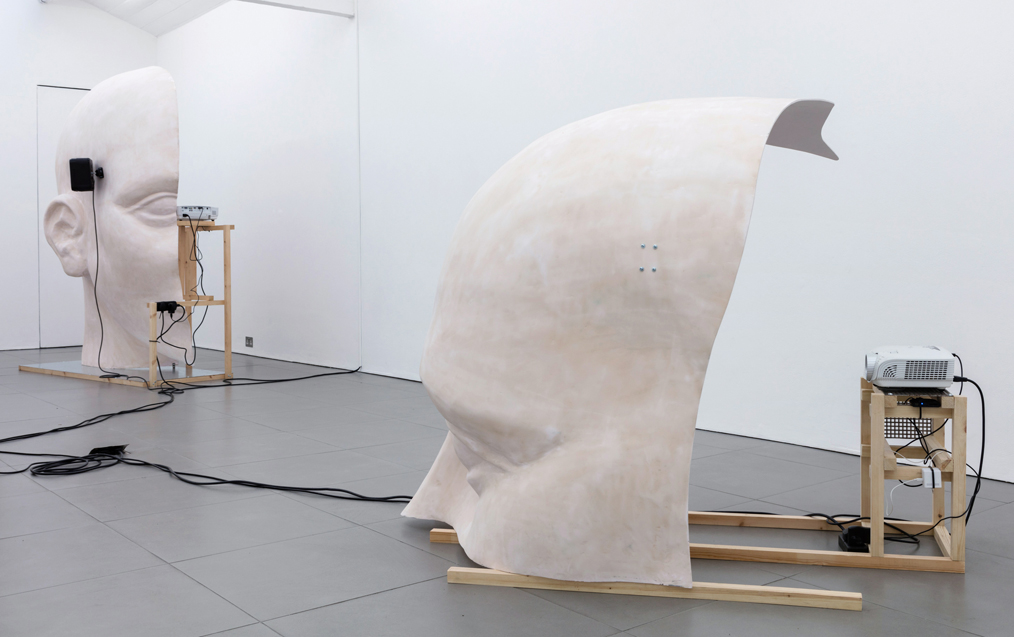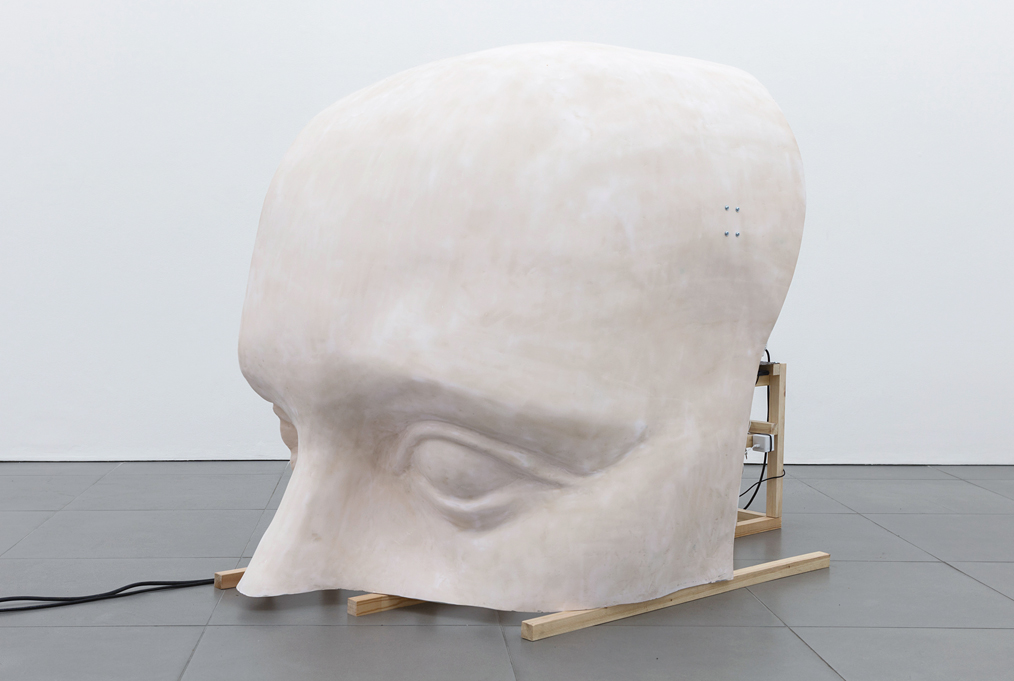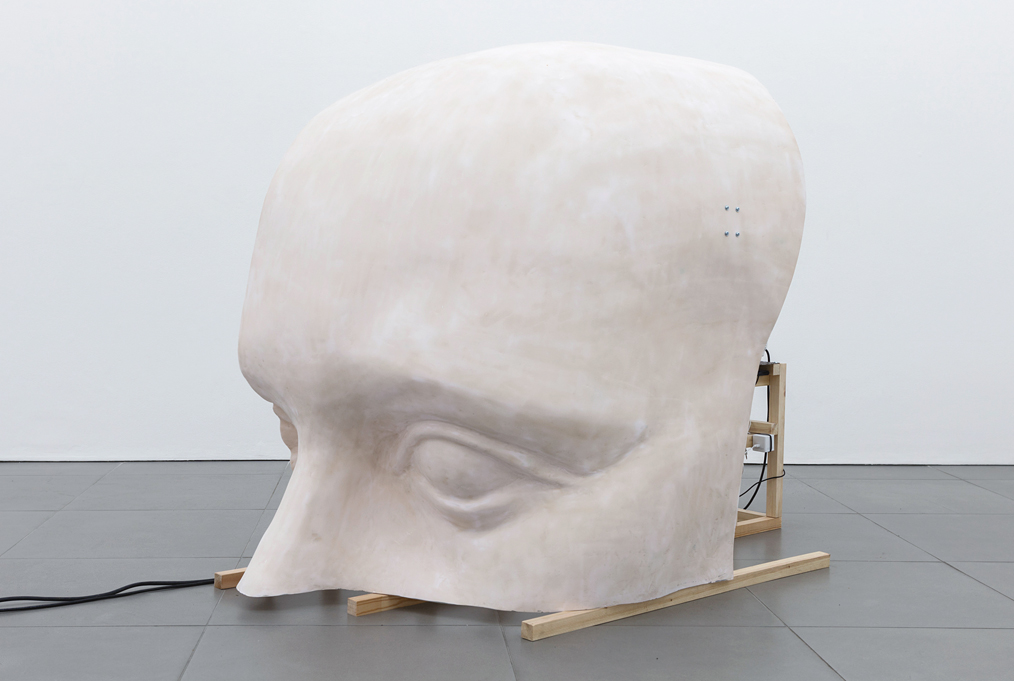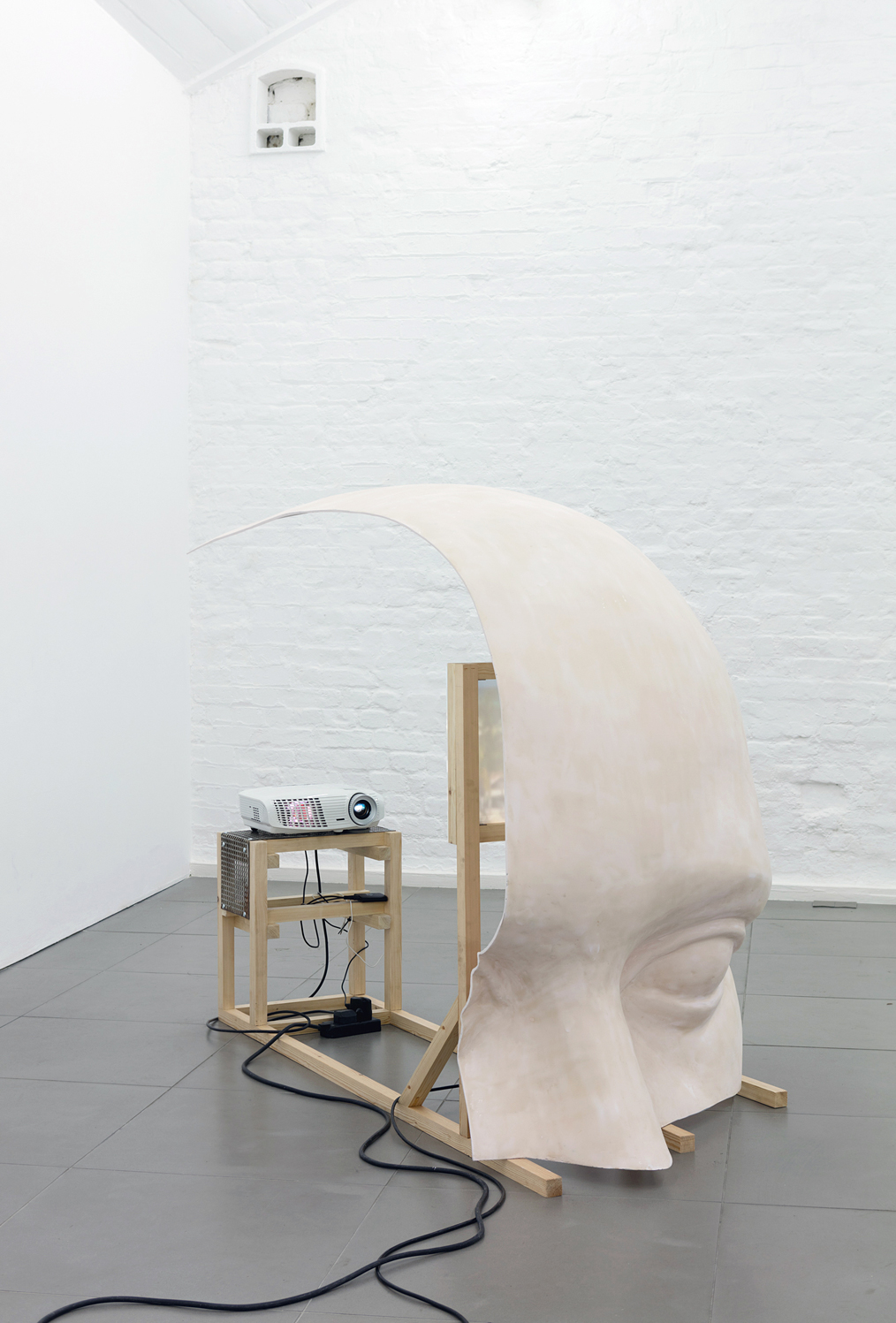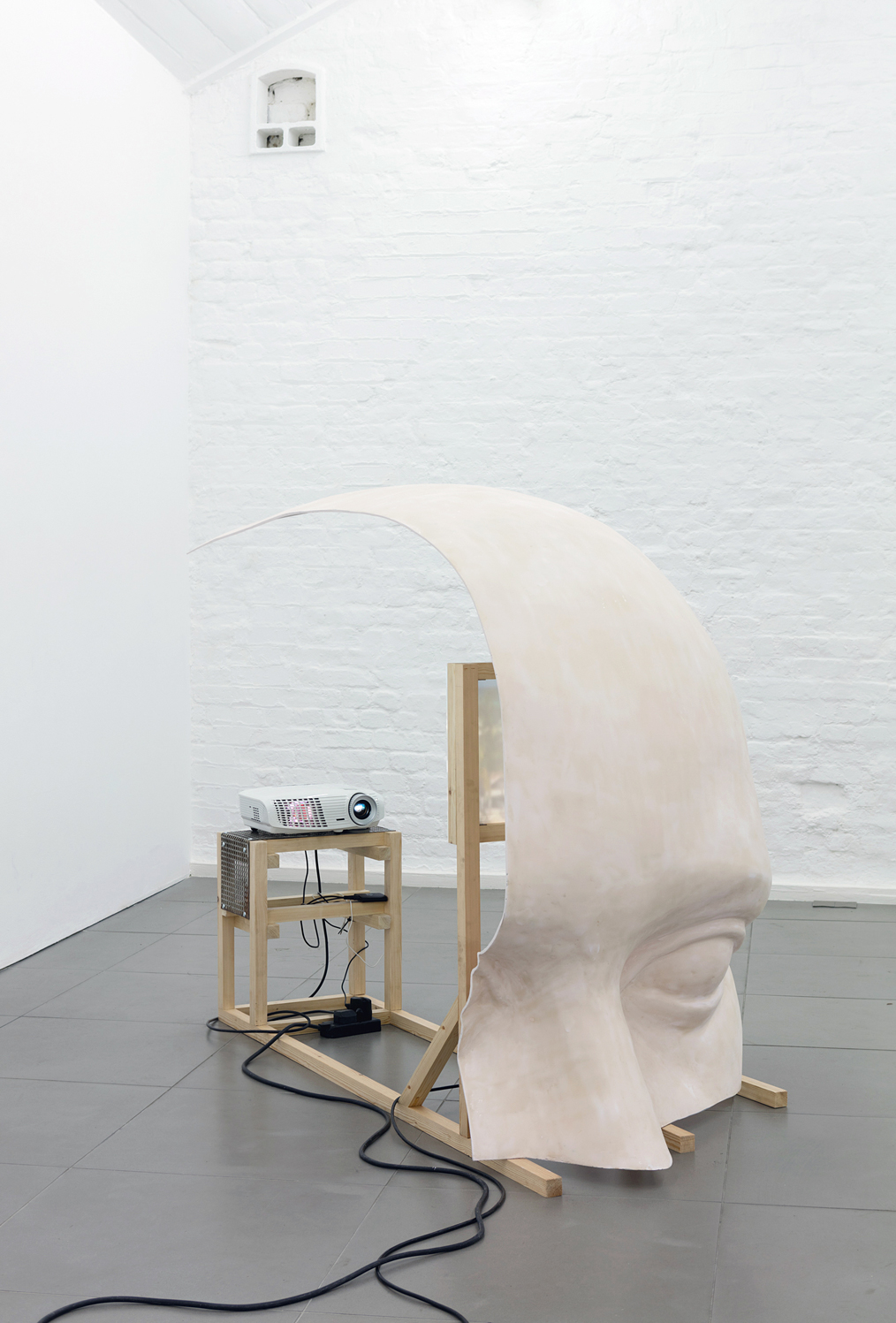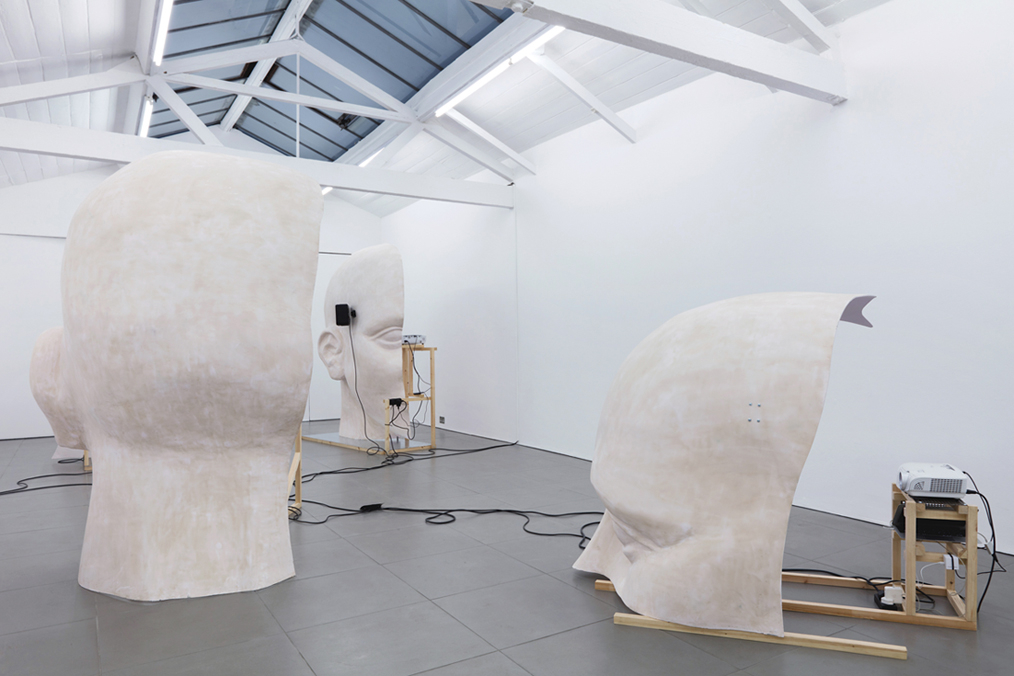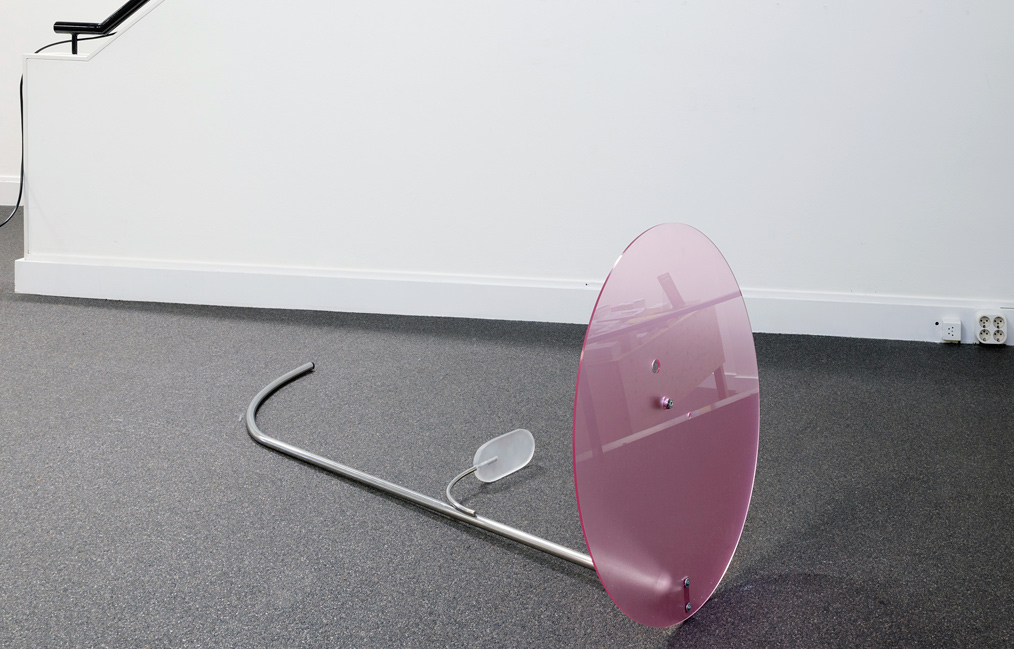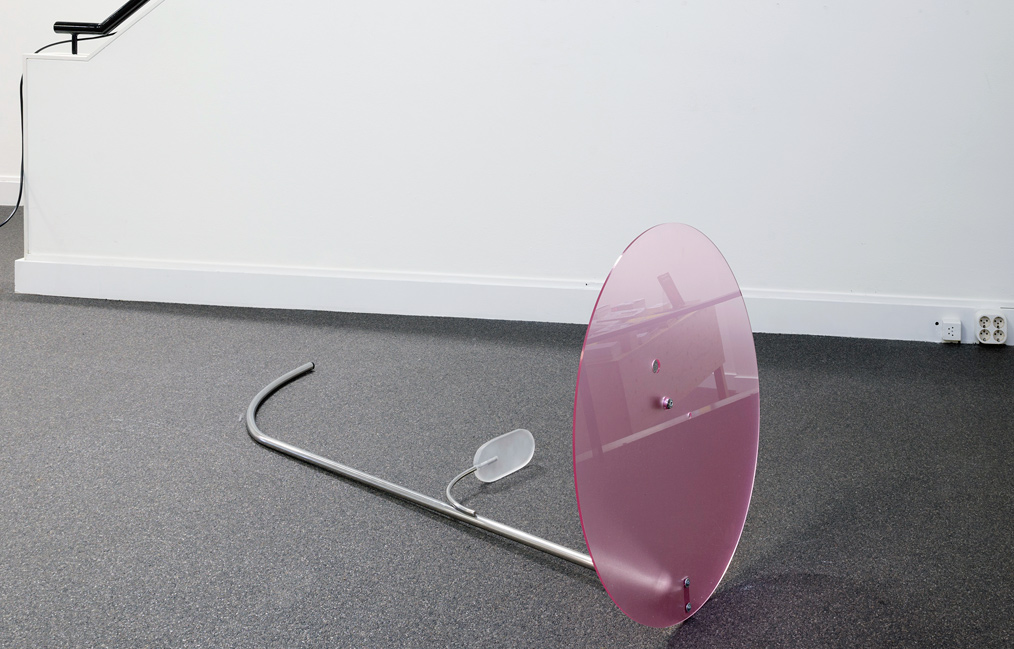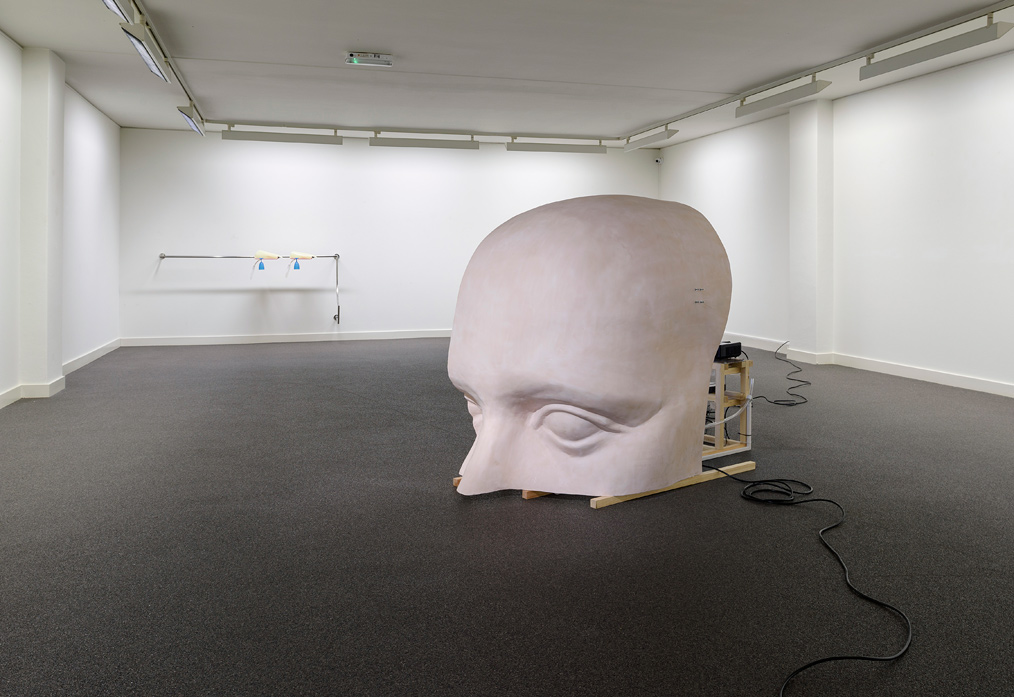 Submission
Artist: Anne de Vries
Year: 2015
Material: 4 track audio, video recorded live streams, fiberglass, wood.
Dimensions: Variable
Inside the first gallery, De Vries pulls together the human psyche by exploding a head into a variety of architectural structures and representations alongside the technology we use to feed thought and communication. Live-streamed screens of global locations take us to far away places, from the congested streets of Times Square, New York City, to a tranquil bird watch in the South American jungle. Time zones are switched to accommodate the viewer's desire. Each architectural make-shift shelter harbors conversations between a mediator, commissioned by Vries, to investigate and interview various representatives from special unrelated global institutions ranging from monasteries, shelters, detention centers, swingers clubs, and meditation centers. Via a series of discussions and questioning, focusing on the philosophy and mission of each institution, the audio reveals a simulation of codes and rules, which seem to merge into one.
Technology takes an anthropomorphic form and the audio gives shape to distinct places and states of mind that can potentially be entered and fade into each other. The caller's phrases and vocabulary simulate into fragmented codes of artificial intelligence where humans become part of the automated tools they use.
Documentation from the solo exhibition Submission at Cell Projects in London, and solo exhibition Public Cortex at Onomatopee in Eindhoven and at Hybrid Layers at ZKM Museum in Karlsruhe