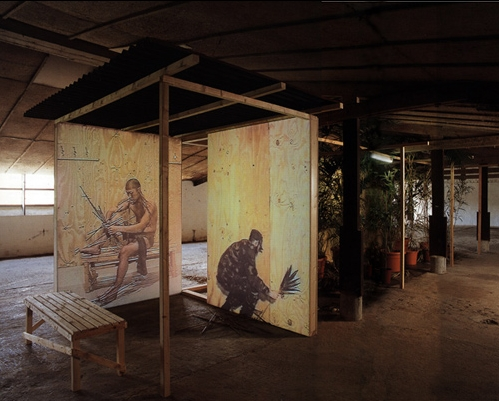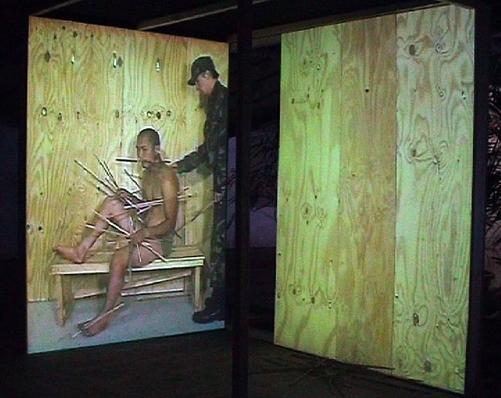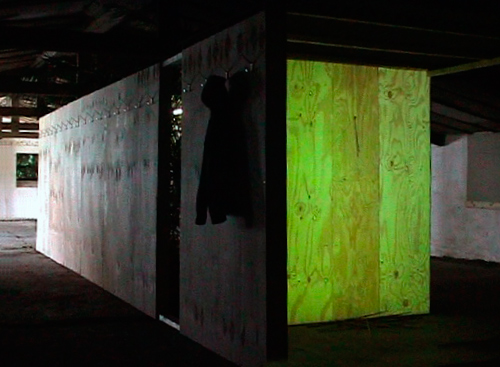 Stick and Plant
Artist: Anne de Vries
Year: 2003
Materials: 2 channel video installation, wood, plants, rooftop, clothing hangers, clothing, bench.
Sizes: 2,5 x 3 x 14 meter 
Stick and Plant Is a 2 channel video installation which reassembles a rehabilitation centre similar to a sauna. We see patients change clothing into camouflage outfits in order to hide in the artificial jungle space that is physically behind the wooden installation wall. Other unusual treatments are happening in and outside of the video projections which are integrated in the installation.