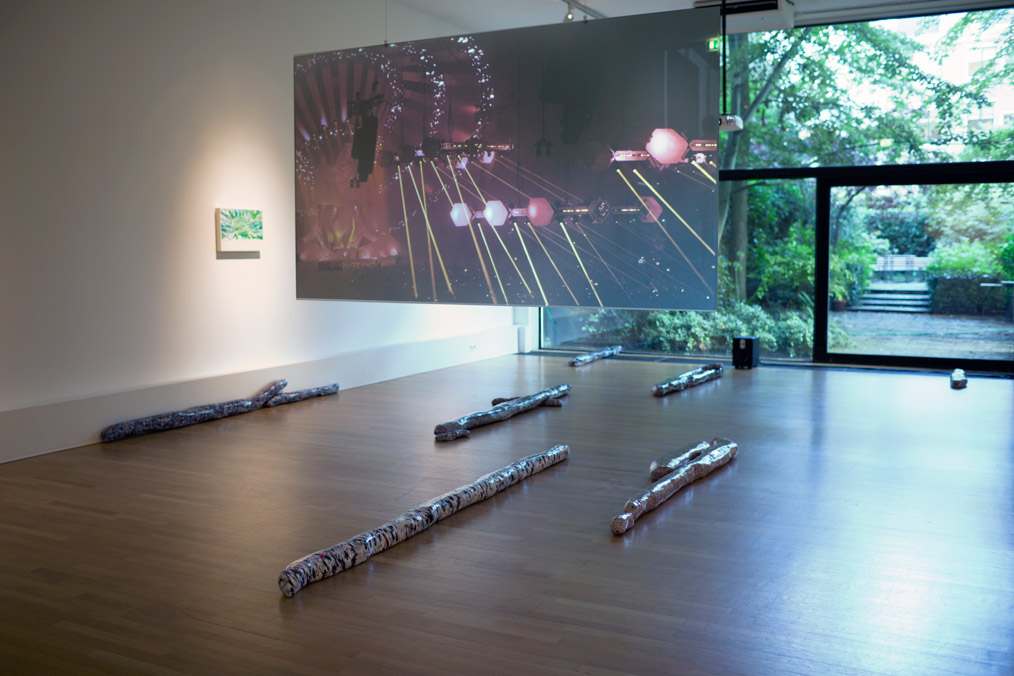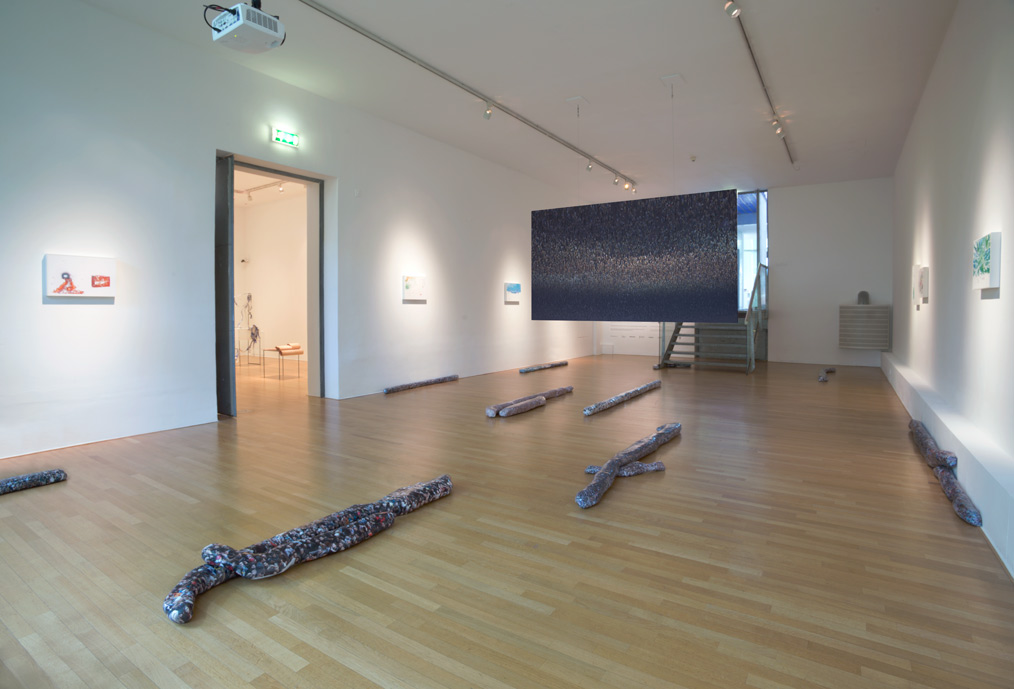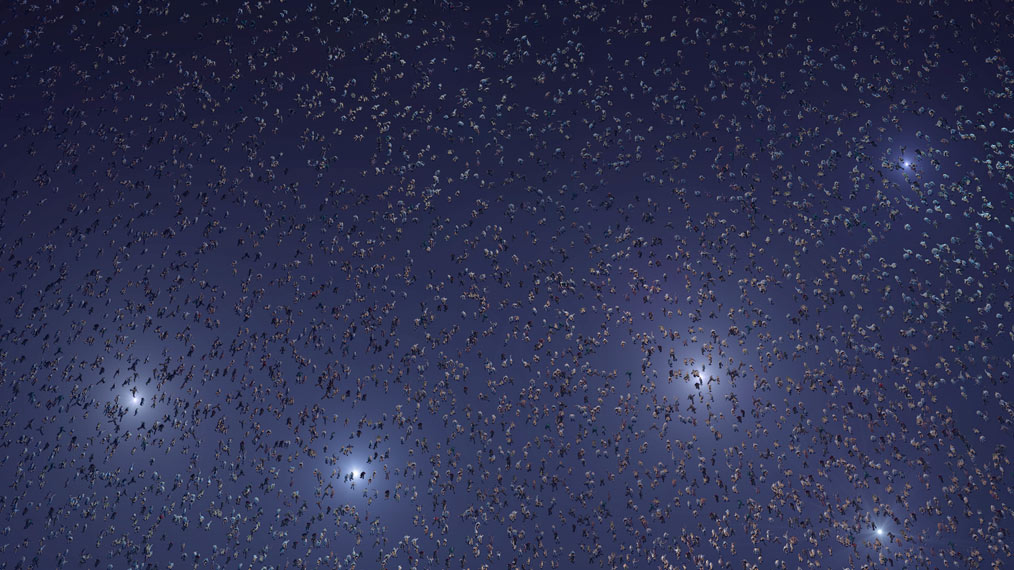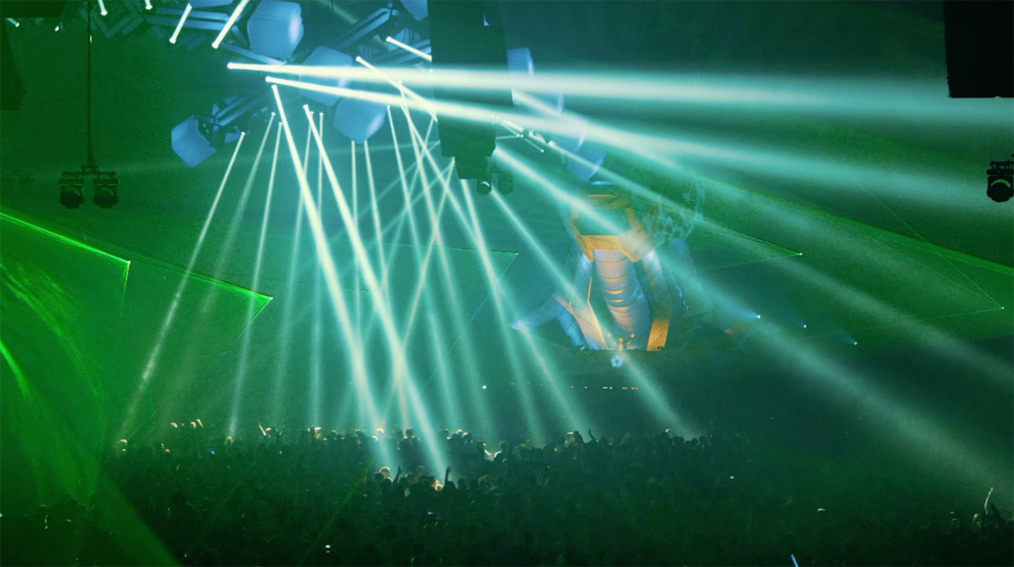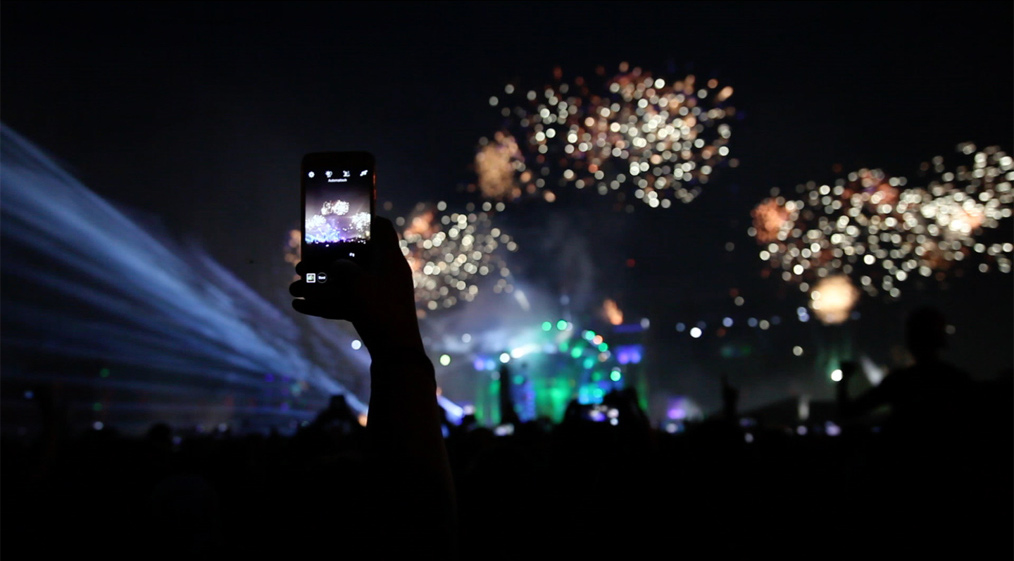 Critical Mass : Pure Immanence
Year: 2015
Video: Full HD
Screen 300cm x 135cm
Duration: 12 min loop
Camera, Video edit, Lyrics and Music arrangement by:
Anne de Vries and Q-dance
Including:
Surge, Music by Phill Niblock, Thomas Ankersmit playing Serge synthesiser
a.o. to be updated asap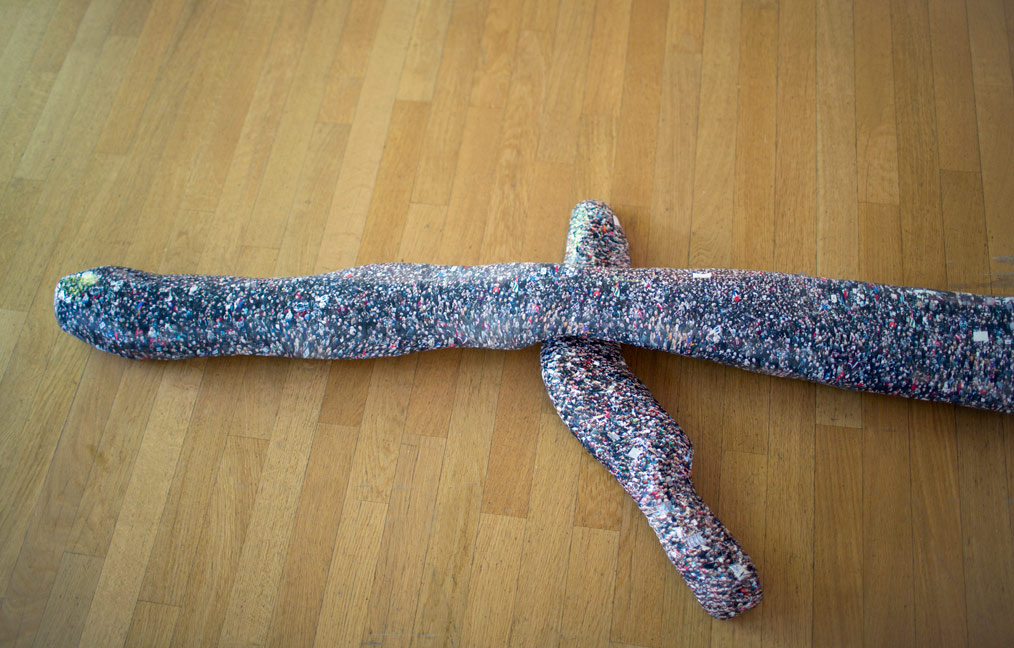 'Je Suis Charlie' March Place de la Republique in Paris, Jan 2015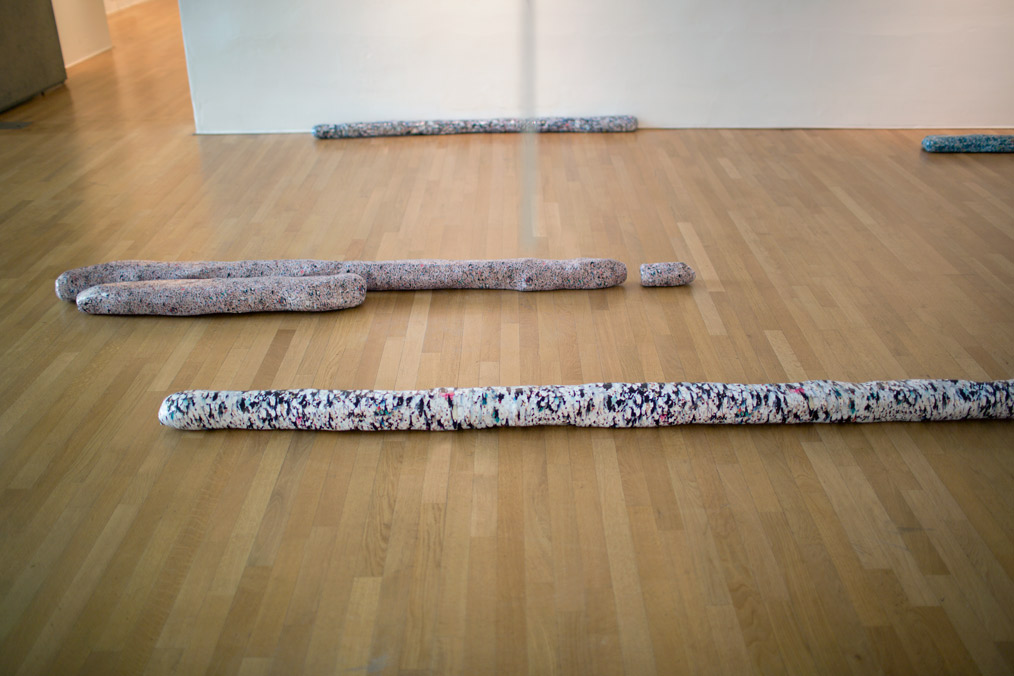 Boids
Year: 2015
Materials: Polystyrene and UV Printed Vinyl
Dimensions: Various
(this is only a selection)
Boids is an artificial life program, which simulates the flocking behaviour of birds.
As with most artificial life simulations, Boids is an example of emergent behaviour; that is,
the complexity of Boids arises from the interaction of individual agents (the boids, in this case) adhering to a set of simple rules.
The Nematode-like sculptures are covered in historical photo documentation depicting large crowds.
This documentation is part of the protest and the process that can change the course of history.
Entwurf zu 'Kleine Freude'
Study for 'Small Pleasures'
Etude pour 'Petites joies'
2015