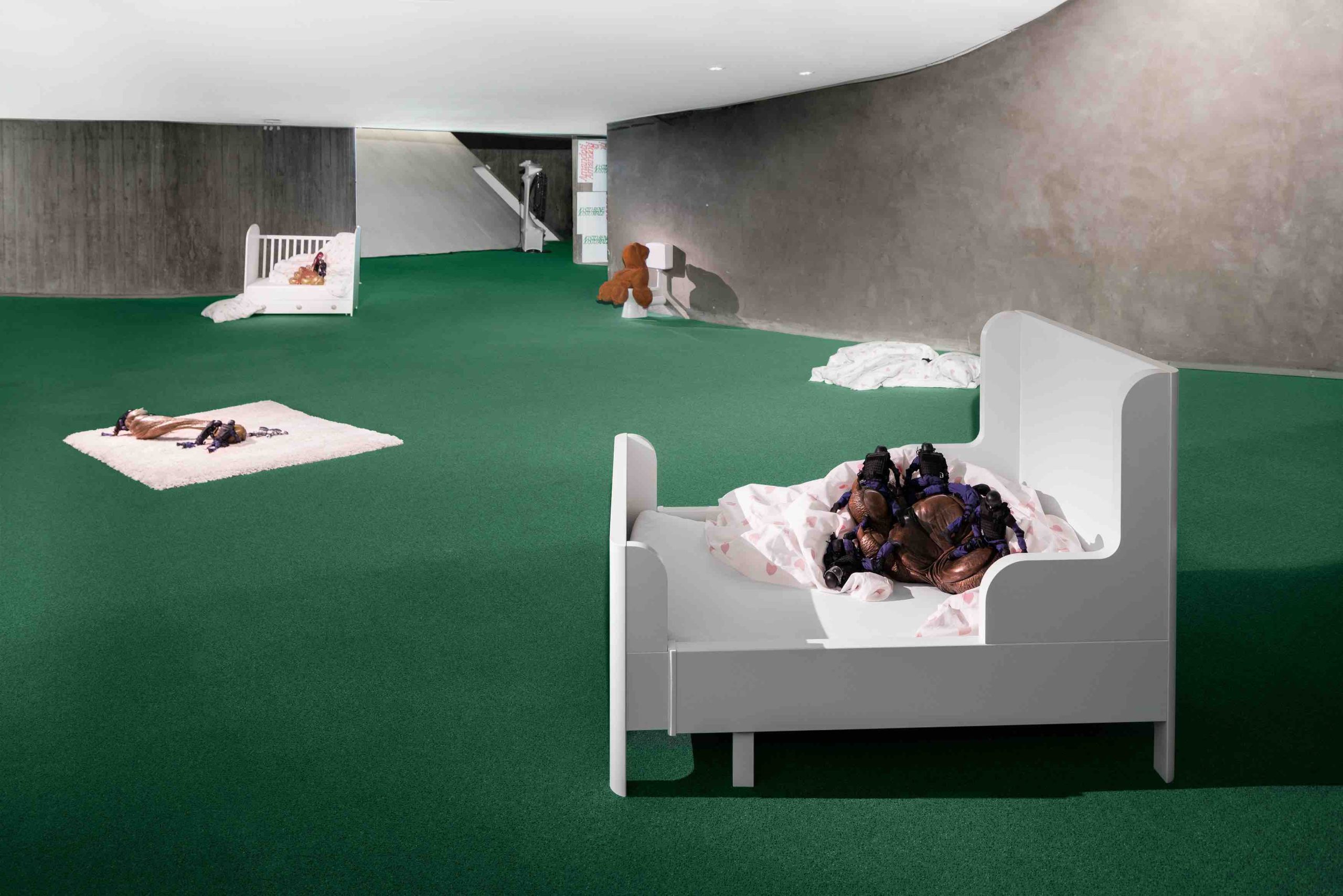 Title: Day Care Drill – Episode 02
Artist: Anne de Vries
Year: 2023
Description: This art installation features infantile but not innocent scenes, that include toy-like sculptures that can be played with.
Location: The headquarters of the 'Parti Communiste Français', inside the ESPACE building designed by Oscar Niemeyer in Paris.
Curated by Kaleidoscope.